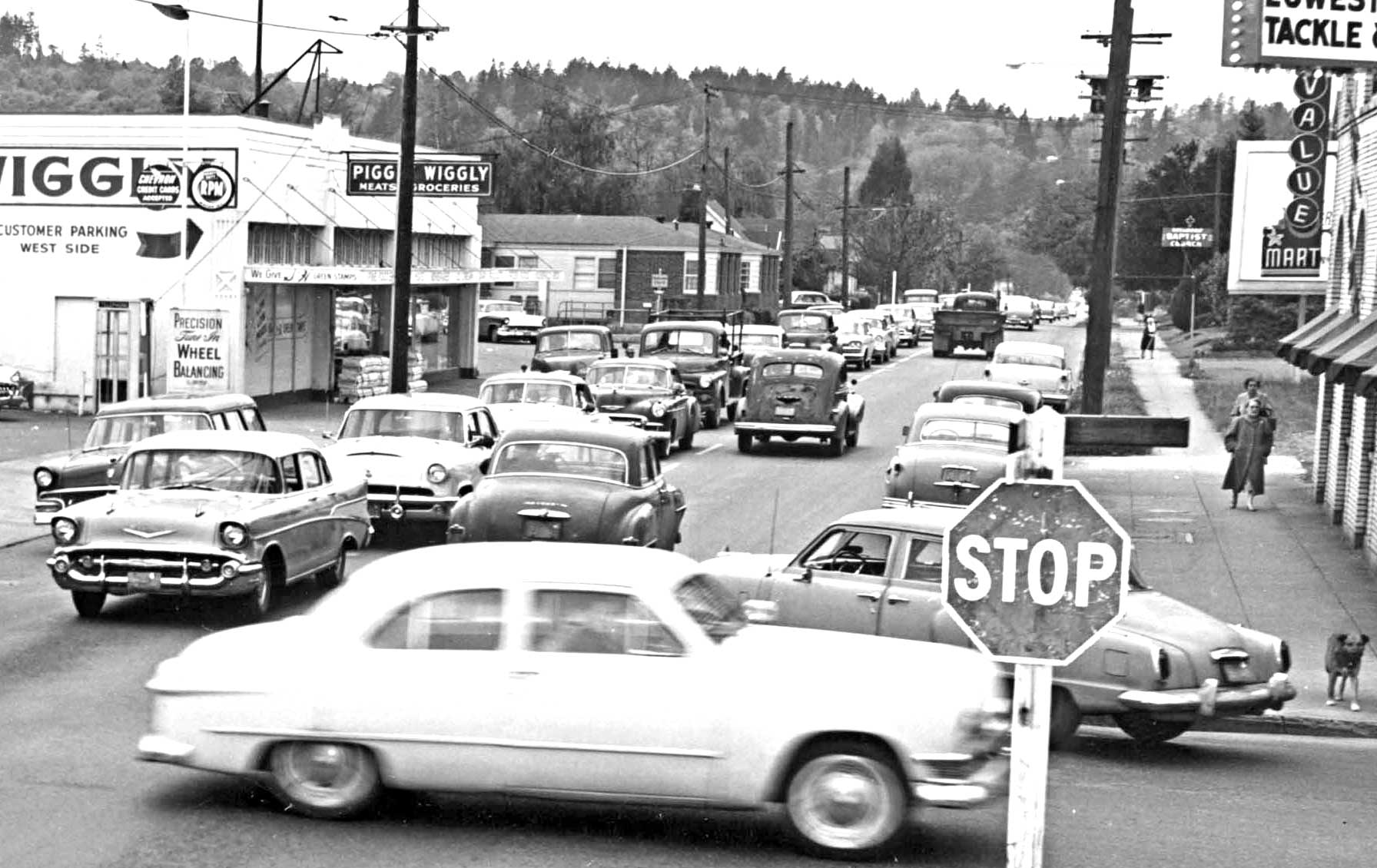 Today's street scene image was taken on May 5, 1960, looking west on S.E. 13th Avenue, at its intersection with Tacoma Street in Portland, Oregon.
In the scene on the left is a Vincis Chevron station selling an early mix of Methyl Tert-Butyl Ether (MTBE) and gasoline which has been found to pollute water supplies; signs at the service station offer: precision wheel balancing, RPM motor oil, and free pick up and delivery. Just past the service center is a Piggly Wiggly grocery store offering meat, groceries and S&H "Green Stamps."
On the right side of S.E., 13th Avenue is a Value Mart store and further down the block to the right of the dump truck is a Baptist Church. Note Fido, who apparently was street smart, next to the newspaper dispenser.
It appears that none of the buildings in the scene have survived in this modern day view. Check out the vehicles on the street that date from the late-thirties to 1959 or '60 and tell us what interests you in this photo courtesy of Vintage Portland.