Number One-Hundred and Seventeen of the Kodachrome Image Series begins this week with a photo of a Navy sailor, apparently back home on a furlough with a friend enjoying a pint of their favorite libation. The scene appears to be at a farm of some sort in a location we hope readers can identify by the license plates on the Chevrolet sedans.
As is the usual practice in this series, we ask our readers to tell us the year, make, and model of all of these vehicles along with anything else of interest in the photos. You can look back on all the earlier parts of this series here. The photos below are via This Was Americar.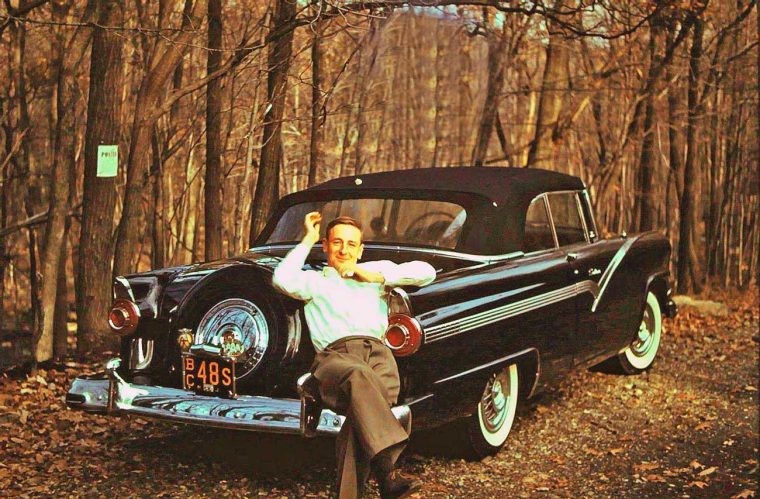 New Jersey is the scene of this photo of a young man enjoying a new Ford convertible.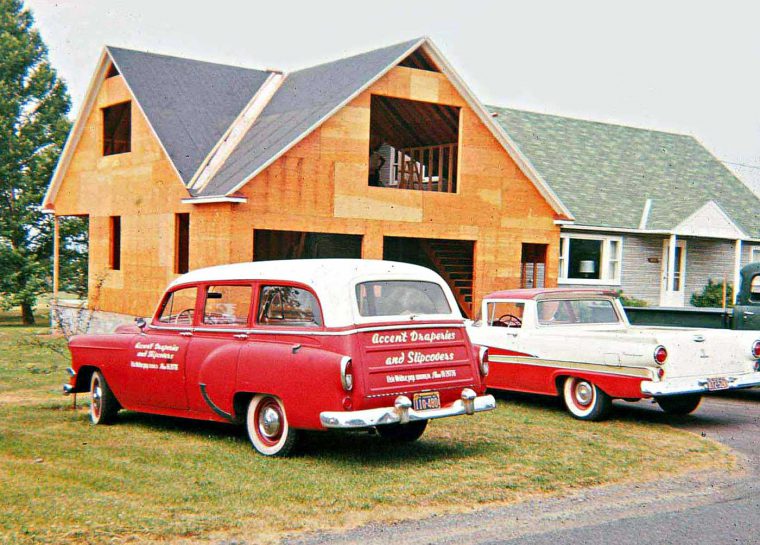 Chevrolet and Ford working vehicles at the site of a two-story addition in Pennsylvania.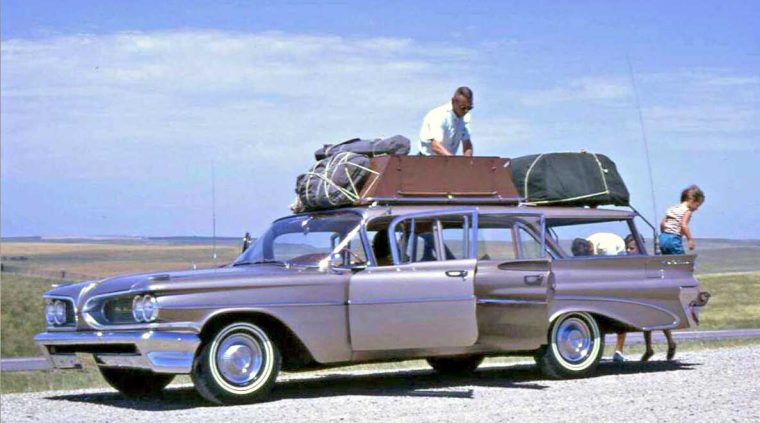 And finally a family on a "Great American" road trip stopped on the side of the road for a break.