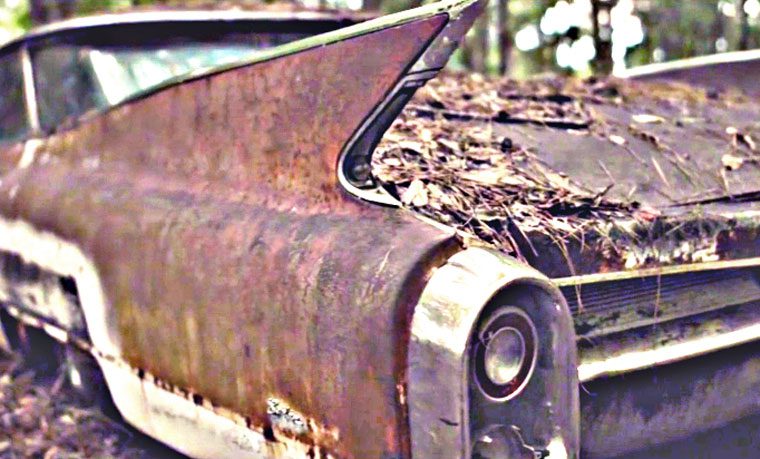 Dean Lewis's father and mother built and opened a small store and gasoline station in rural White, Georgia in 1931. To help out with a little extra income during the Great Depression his dad began to buy older cars and established an automotive junkyard on the property.
Lewis was born at the junkyard, and later on took over the wrecking yard and purchased thousands of cars to add to the stock. Time moved on, and several years ago he transformed the yard into an attraction open for public viewing where the vintage cars and trucks now serve as aesthetic objects along with the folk art he creates.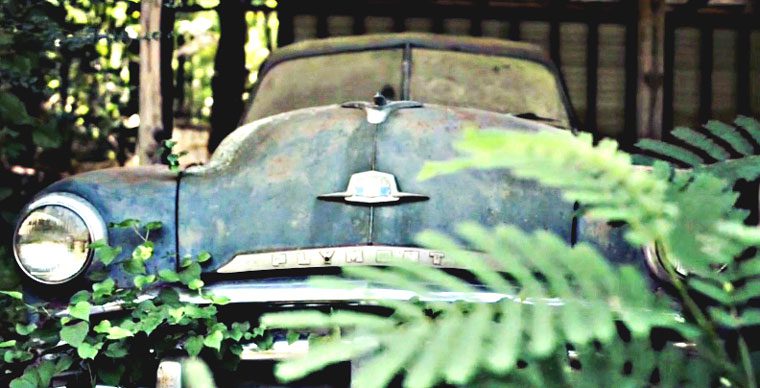 In an excellent video by Kimo Easterwood below, you can view hundreds of cars and trucks and interviews of Lewis, his grandson, and helpers Rockey and Eddie. Learn more about Old Car City here.