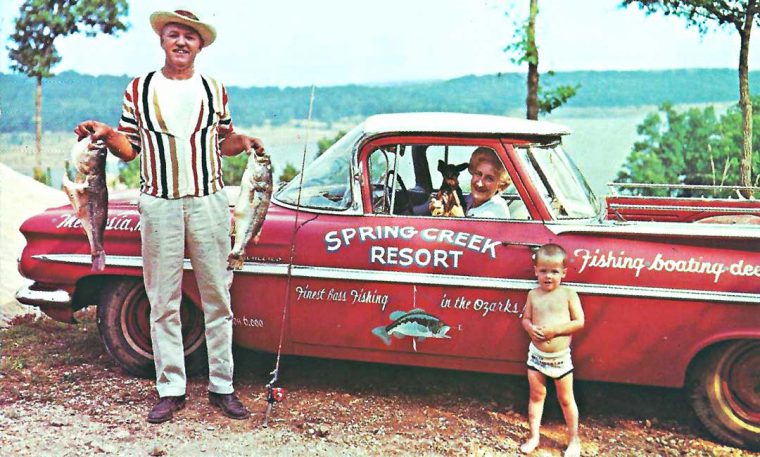 Number One-Hundred and Eighteen of the Kodachrome Image Series begins this week with a photo of the Spring Creek Resort Chevrolet El Camino and a happy fisherman with his catch. The car-truck is looking somewhat worse for the wear and appears to be several years old. Where in the Ozarks the Resort was located is not known, but it appears the town name and state it was located in are painted on the front fender.
As is the usual practice in this series, we ask our readers to tell us the year, make, and model of all of these vehicles along with anything else of interest in the photos. You can look back on all the earlier parts of this series here. The photos below are via This Was Americar.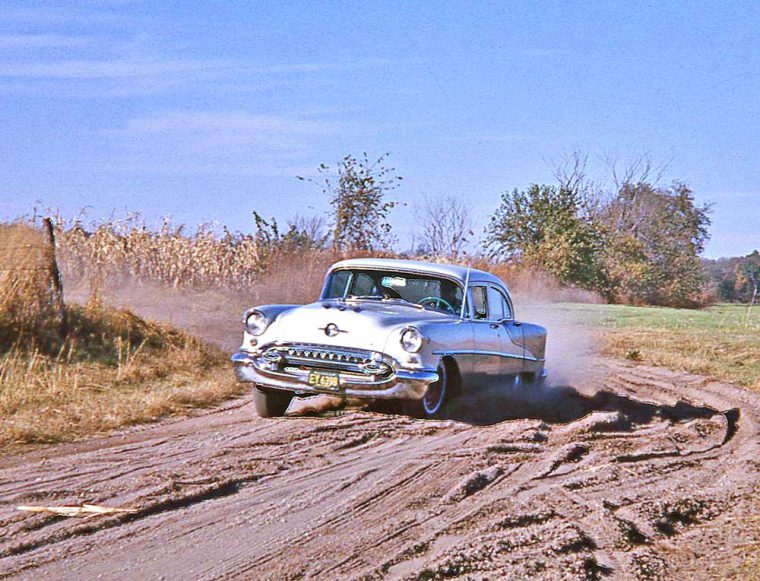 This Oldsmobile sedan was being pushed hard and put through its paces for a photographer.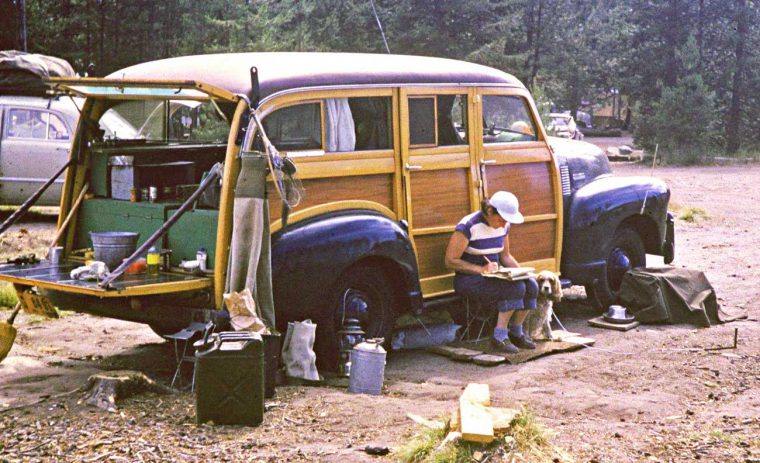 Very interesting Chevrolet or GMC with a wooden station wagon body, is this a factory body or aftermarket?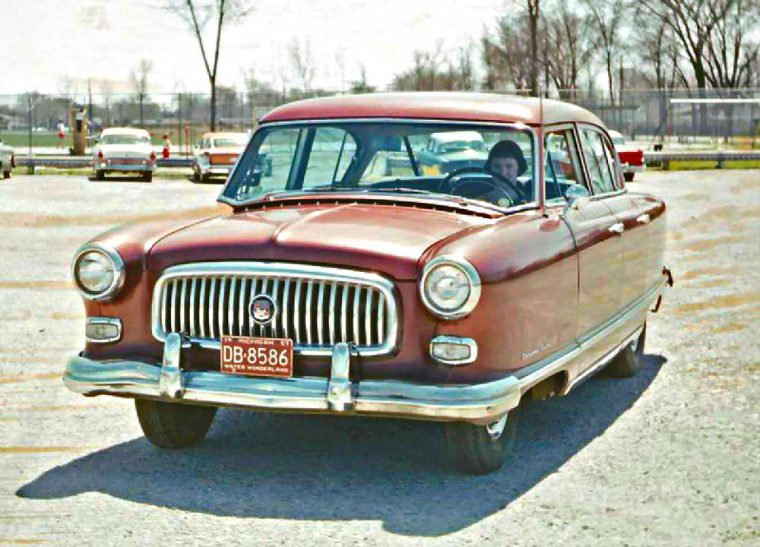 Is this Nash being used for a driving lesson or did Dad put his little princess behind the wheel for this shot?