After viewing this set of images, the thought crossed our mind that the first accessories available for the automobile probably appeared in the late-1890s, not long after some of the first production cars were manufactured. Soon afterward manufacturers and entrepreneurs jumped on the bandwagon and began selling parts and trinkets to "improve" a vehicle, and since that time, many a proud car owner has added something that they considered special to personalize their car.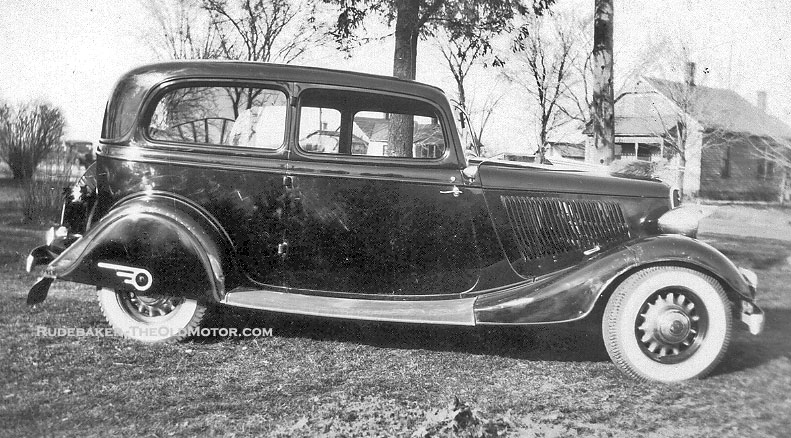 The lead image contains a 1932 Ford coupe – The "Tudor" sedan above is a 1933 Ford.
Only having a limited knowledge of the accessories that were available for thirties Ford cars, we thought that these photos might present the perfect opportunity for our readers to help identify the add-ons. Let us know what you see here in the way of aftermarket parts and trinkets, and identify the makers of these parts if possible. The photos are via Rudebaker and show the car's his father's friends owned in the late-thirties.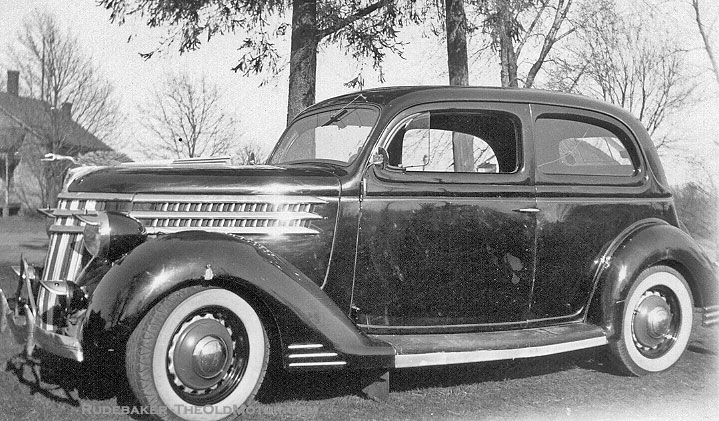 Above a 1936 Ford "Tudor" sedan – Below a 1936 Ford convertible coupe.
Editors note: Due to torrential rain yesterday and loss of both electricity and internet services for over 14-hours we are re-running this popular article first posted late in 2013. Since power losses seems to be happening more often these days, perhaps we should start looking for a vintage generator? Do any of readers in New England have quiet small-sized one in working condition? We need a reliable unit capable of running a limited amount of lights, a pair of computers, and a refrigerator – the installation of one might make for a unique technical article.