Car dealer postcards showing the new and up to date offerings yearly at introduction time are generally sent out to customers who bought a car the past as a way of trying to tempt them back into the showroom. Even today a direct mail campaign is a very easy and inexpensive form of advertising that is reported to be over four times more effective than an email blast.
Today we take a look at four new car dealer postcards beginning with one from Don McMillian Inc. a Ford dealer located in Houston, Texas. Instead of promoting luxury models the sales agency used this photograph to focus on top-of-the-line mid-sized 1963 Ford Fairlane Squire station wagon and the compact Falcon Sprint convertible which were lower cost but ended up producing more profit than a full-sized car with very few options.
Tell us what you find of interest in these postcard images courtesy of Auto Historian Alden Jewell.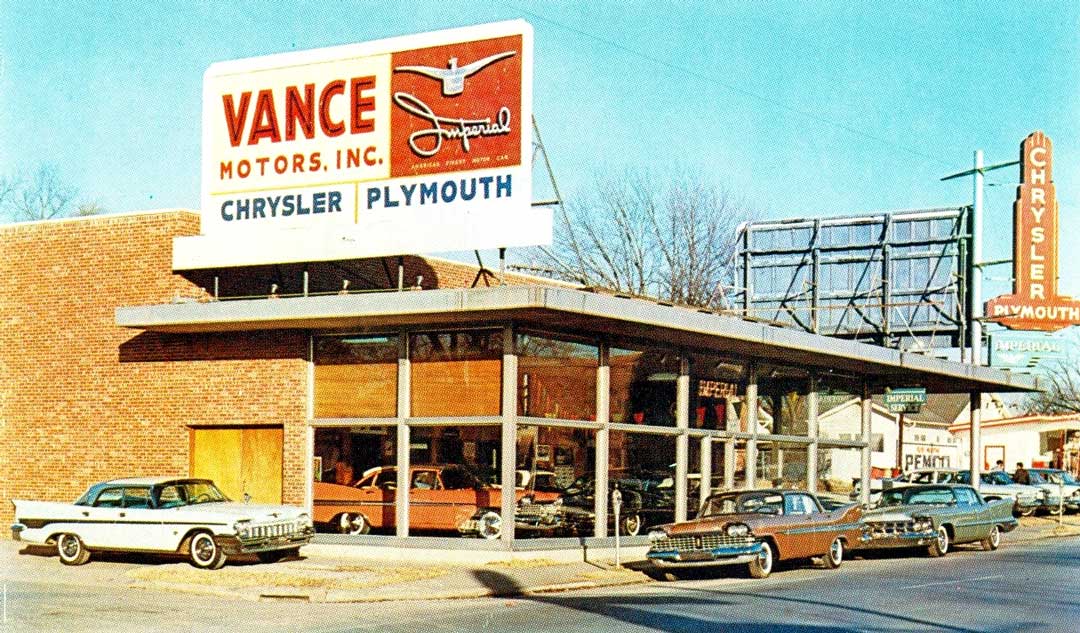 The Vance Motors Inc. of Tulsa, Oklahoma postcard promotes the new 1959 Chrysler and Plymouths models.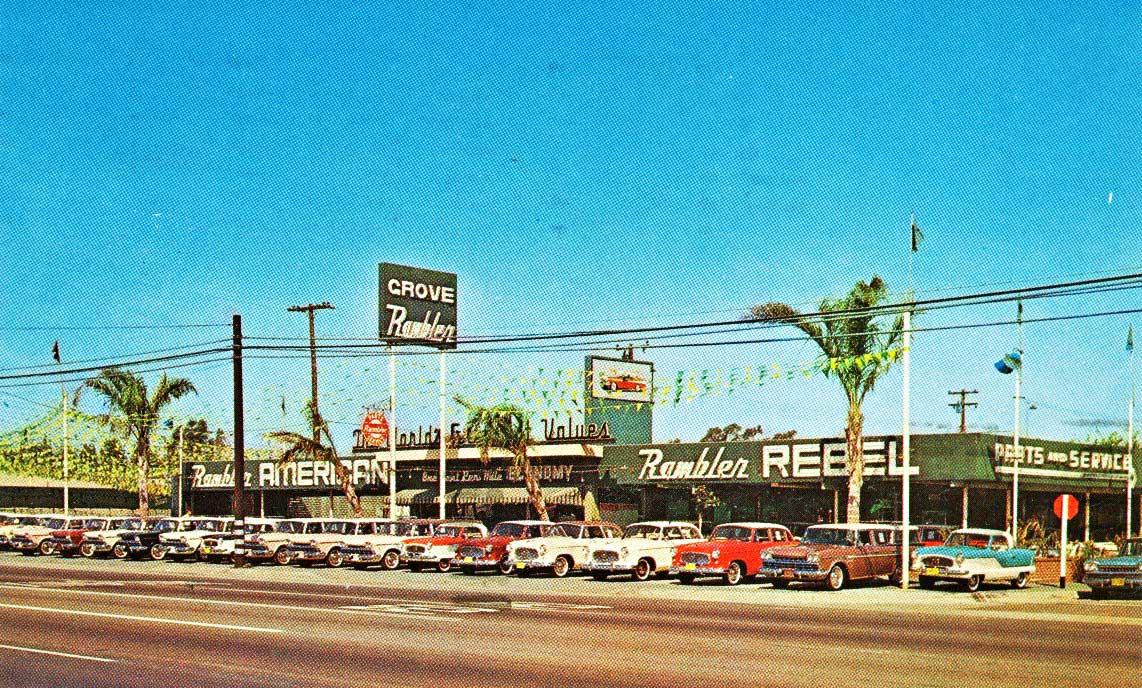 Grove Rambler of Garden Grove, California above, displays Rambler Americans, Rebels, and  the compact Metropolitan – Below  the F. Day Company of Plainfield, New Jersey postcard highlights one of a new car dealership's profit center, used car sales.