Number One-Hundred and Nineteen of the Kodachrome Image Series begins this week with a photo that demonstrates how Kodak Kodachrome and other brands of film with a similar makeup over-saturated colors. This image of a late-1950s Chrysler with over-the-top styling parked at a motel with a woman and a young girl next to it clearly demonstrates how Paul Simon in his hit 1973 song "Kodachrome" sang "they give us those nice bright colors."
As is the usual practice in this series, we ask our readers to tell us the year, make, and model of all of these vehicles along with anything else of interest in the photos. You can look back on all the earlier parts of this series here. The photos below are via This Was Americar.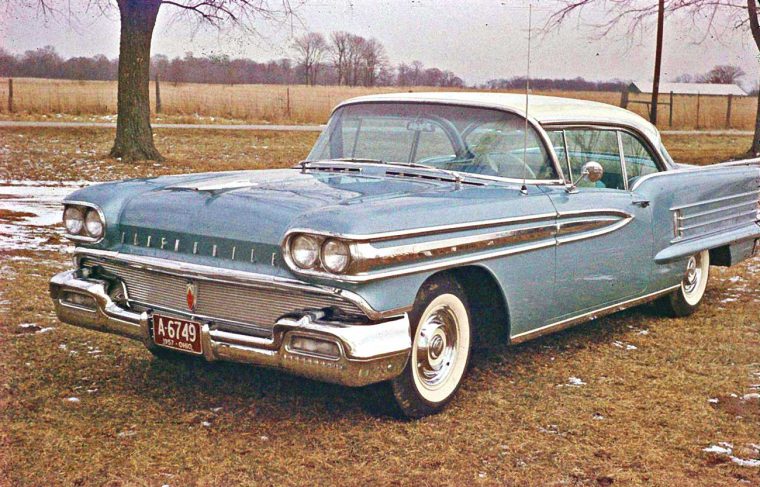 Recently we featured at a photo of a rear view of a Buick laden with polished metal trim produced in the same model year as this Oldsmobile; this front view of the car shows a mind-boggling amount of chrome plated and stainless steel trim and moldings.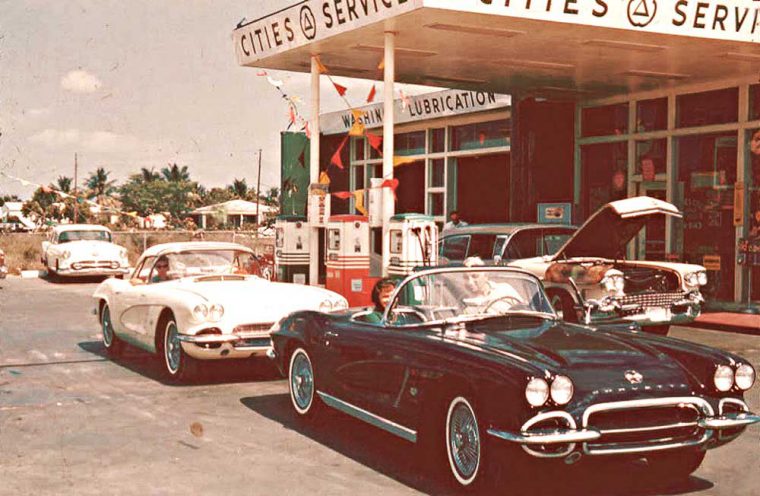 This Cities Service filling station is filled with GM built cars that include a pair of early-1960s Corvettes out for a cruise.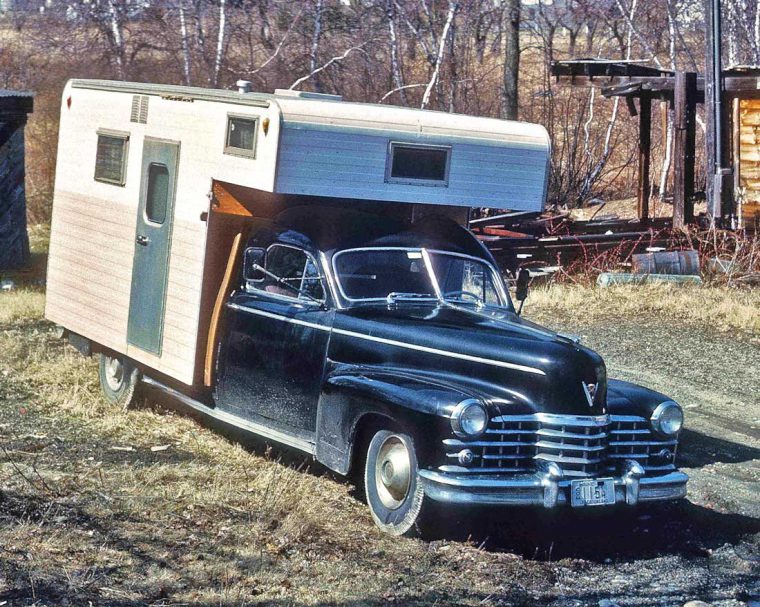 This 1964 photo of a Cadillac hearse converted into a motor home, shows a low-cost form of traveling.