Since Labor Day weekend begins tomorrow, number One-Hundred and Twenty of the Kodachrome Image Series takes us to Las Vegas, Nevada to see the sights and the action in the casinos during the Holiday. The lead image of South Las Vegas Boulevard gives us a view of the Fremont, the Horseshoe, and the Mint on the right-hand side, and on the left the sign the Golden Nugget sign is partially visible above the stores. The cars and a pickup trucks are for the most part 1950s models, but parked and in traffic appear to be at least two 1960s cars.      
As is the usual practice in this series, we ask our readers to tell us the year, make, and model of all of these vehicles along with anything else of interest in the photos. You can look back on all the earlier parts of this series here. The photos below are via This Was Americar.
The Old Motor will return after the Labor Day Holiday on Tuesday morning September the fifth.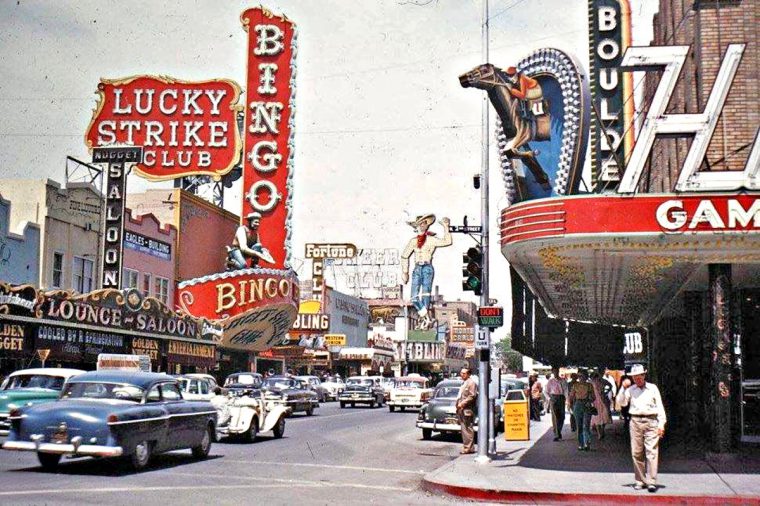 A sea of clubs and for the most part 1950s cars dominate this street scene.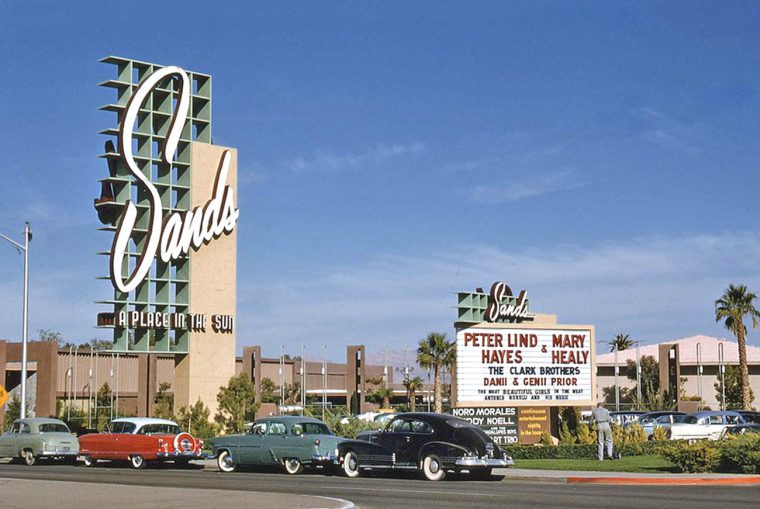 The Sands Hotel and Casino, "A Place In The Sun" (1952 to '96) was a popular destination to see the best entertainment in Vegas.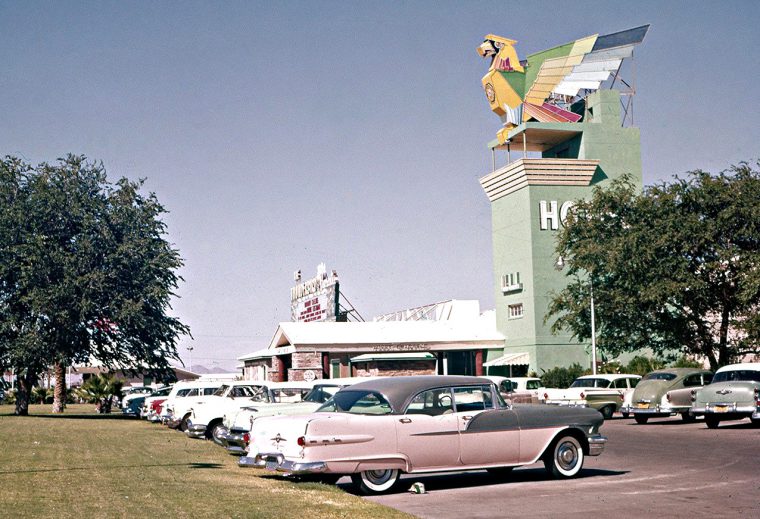 The Thunderbird Hotel and Casino (1947 to '81) and its large eagle sign which was bathed with colorful neon at night.