Pete's Service Station was located in Willow Glen, California which is now a neighborhood of San Jose and is located in the southwestern part of the City. The 1930s service station architecture with a glass front and sides were commonly seen in "The Golden State" until the 1940s.
The small station used three pumps, two of which dispensed leaded grades of Seaside Gasoline. The promotional photo presumably shows Pete and two of his customers at the pumps and another in a 1933 to '34 Ford sedan. We will rely on our knowledgeable readers to date and identify the other cars in this scene.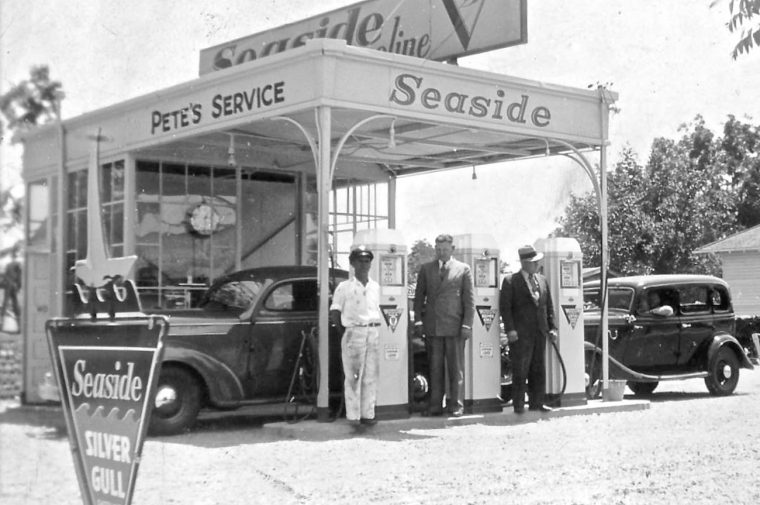 The Seaside Oil Company was established in 1898 in San Francisco and sold refined oil products and gasoline originating from wells in Santa Barbara and Summerland located on the southern coast of California just north of Los Angeles. The company was acquired by Phillips Petroleum in 1966. The photo is courtesy of  Willow Glen Charm.
For an entertaining and colorful view of street scenes and cars in action, watch the video "Life in Willow Glen" below up to the 2:30 second mark. The neighborhood's Fire House and a San Jose fire truck can be seen in action starting at 3:50.