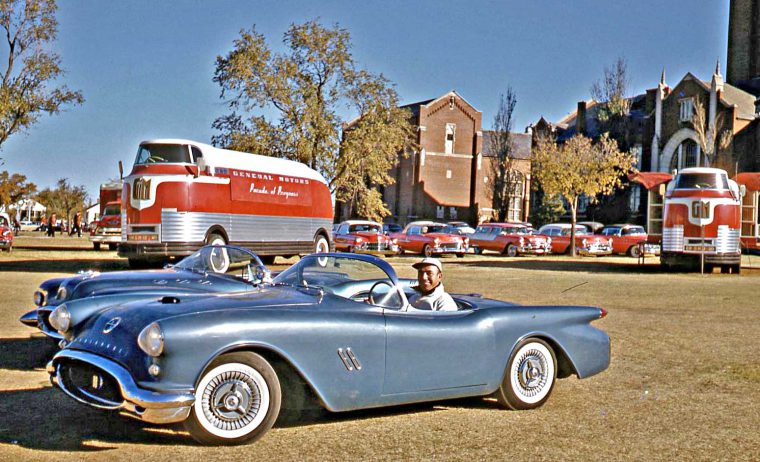 Number One-Hundred and Twenty of the Kodachrome Image Series begins this week with a photo of the General Motors Parade of Progress set up in an unknown location in the fall of 1955. In the foreground is a pair of Oldmobile F88 and Buick Wildcat concept cars, followed by two Furturliners and a line up of show cars produced by the various GM divisions.
As is the usual practice in this series, we ask our readers to tell us the year, make, and model of all of these vehicles along with anything else of interest in the photos. You can look back on all the earlier parts of this series here. The photos below are via This Was Americar.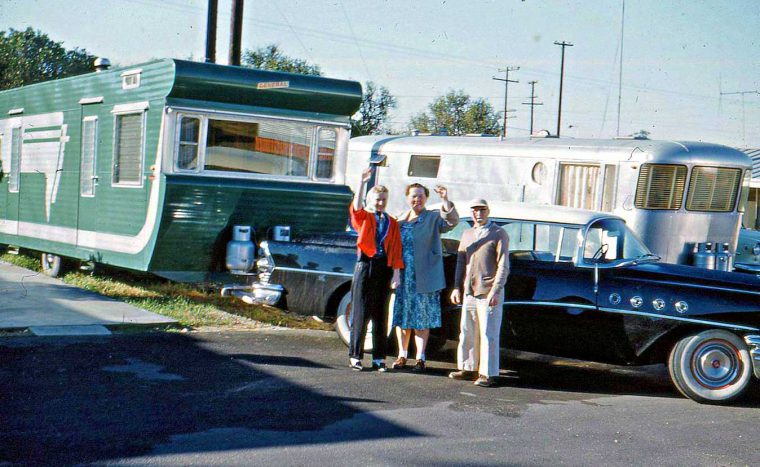 A family about to hit the road with their mid-1950s Buick hardtop pulling a General Trailer.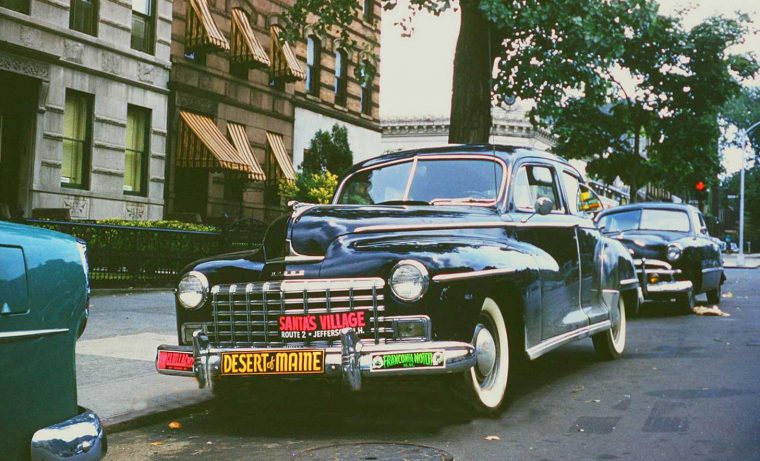 Neon hued lettering on travel banners standout on the front of this Dodge after a road trip to Maine and the White Mountains of New Hampshire.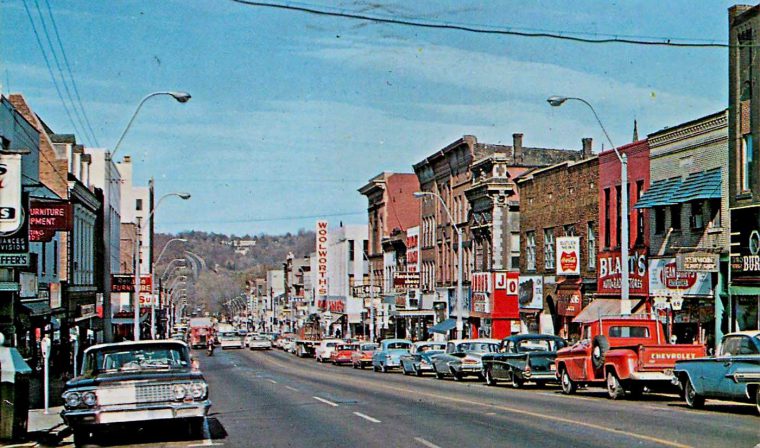 A circa 1963 view of a traffic tie-up in a city in the Northeast?