The Pushmobile became very popular in the early-teens in the greater Indianapolis area and remained so up until the mid-1930s when gravity powered Soap Box Derby cars became the new thing. In the region, the racing of the custom or home built pint-sized cars, driven by children and pushed by another child or a runner became so popular that the City of Indianapolis held organized races for the little cars at the Indianapolis Motor Speedway during the pre-race festivities for the world famous 500-mile race.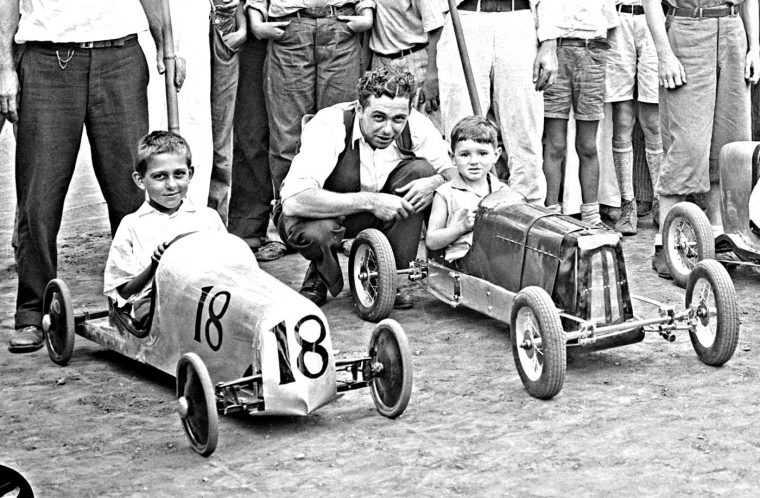 Today's circa-1933 feature image contains six of the small cars, with their drivers, pushers, and teams on the Indianapolis State Fair track for races held there during the annual fair. To show just how seriously this racing series was treated in the area, the three cars in the center appear to be professionally built and include working suspension systems. The Bowes Seal Fast car is so well turned out that it looks as if it might have been have been constructed and sponsored by Mike Boyle's racing team and is similar in appearance to the Miller racing cars his was running at the time.
Tell us what you find of interest in this J.C. Allen and Son photograph courtesy of the Indiana Historical Society.