Number One-Hundred and Twenty of the Kodachrome Image Series begins this week with a photo of a young man seen earlier in "Number One-Hundred and Eleven" of this series with a blue 1949 Buick Sedanette with amber headlight covers. This time around he is in a late-1940s to early-1950s convertible in front of a Texaco gasoline station. The Continental Hotel sign might make it possible for readers to identify the town or city he lived in?
As is the usual practice in this series, we ask our readers to tell us the year, make, and model of all of these vehicles along with anything else of interest in the photos. You can look back on all the earlier parts of this series here. The photos below are via This Was Americar.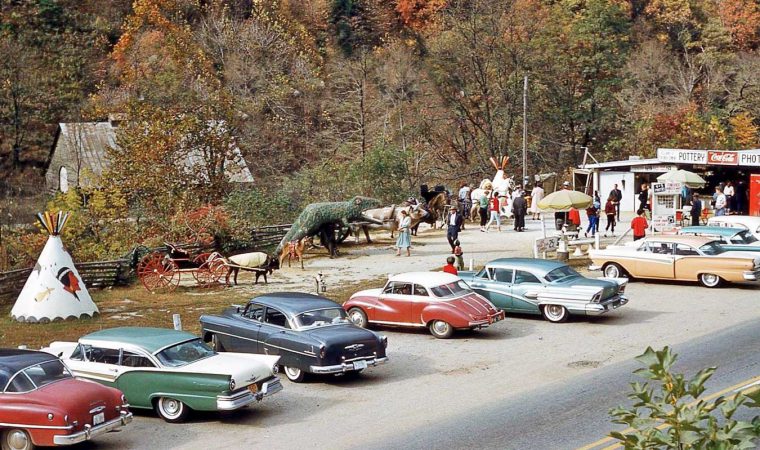 Motorists out for fall foliage season ride, one in a rare import, stopped at a roadside Pottery shop.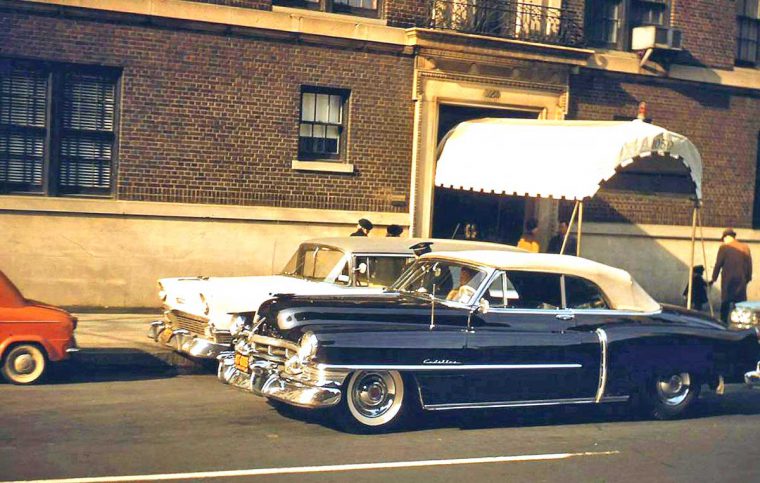 The tiny little import on the far-left stands out in contrast with the two GM cars in this photo.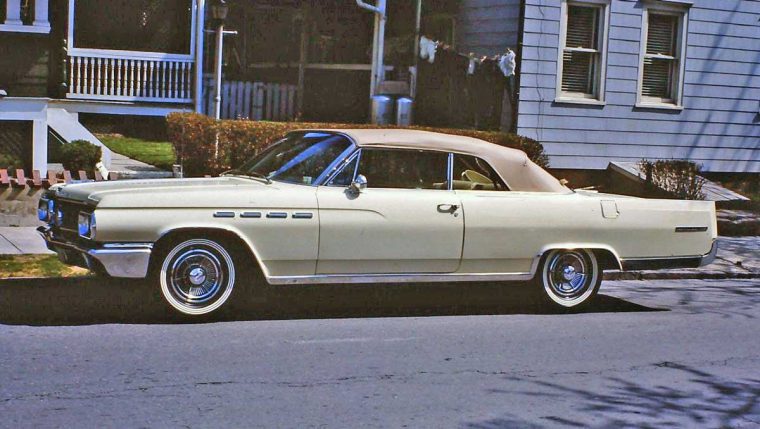 This Buick with its extended rear quarter panels must have made parking lot maneuvers a bit of a chore.