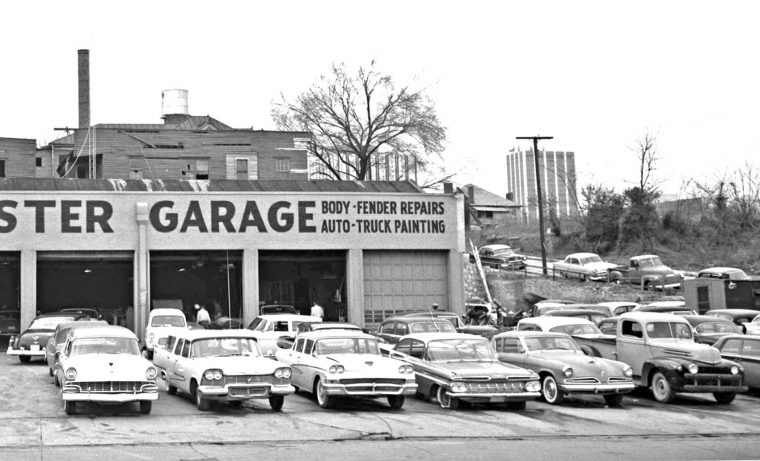 The Webster Garage, photographed in March of 1961, was located in Atlanta, Georgia at 140 Butler Street NW. It looks just like many of the older gritty automotive repair and body and paint shops in grimy old industrial areas that used to dot the land across America.
Often these establishments were the last chance for many cars and trucks that came in on a wrecker. If the owner did not want to or was unable to spend the money to repair the vehicle, the establishment at times bought the car for a low salvage value and with work turned it into a saleable used car, sold it as is to another shop, parted it out, or scrapped it. On the other hand, many of these shops had very competent mechanics and body men that could work wonders with a car reasonably and were a local treasure of sorts.
The photo gives us a chance to study the wide variety of domestic cars, a truck, and one lone import in the scene. The image also demonstrates just how attractive and timeless the 1953 to '54 Studebaker Starliners, and in this case, a Commander coupe (front row to the left of the Ford truck) styled by Bob Bourke at Raymond Loewy's design studio stands out from all the rest.
Tell us what you find of interest in this photograph courtesy of the Georgia State Library Archives.