Number One-Hundred and Twenty-One of the Kodachrome Image Series begins this week with a unique photo taken from the inside of a car looking backward. It appears that whoever shot this was interested in trucks or possibly the camera was triggered by mistake. Regardless, it gives us a rare view of a pair of semi's in traffic, on the left is a White pulling a refrigerated trailer, and on the right a GMC tractor and trailer rig.
As is the usual practice in this series, we ask our readers to tell us the year, make, and model of all of these vehicles along with anything else of interest in the photos. You can look back on all the earlier parts of this series here. The photos below are via This Was Americar.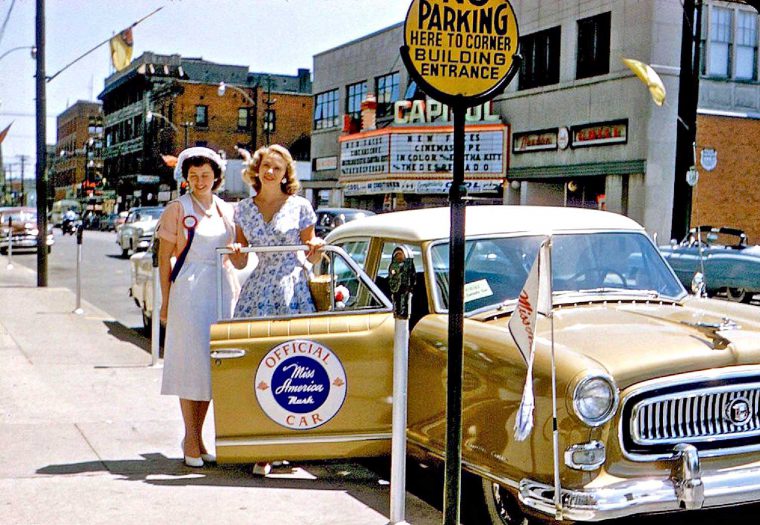 Miss America and her official 1950s Nash appear to be sharing the limelight with Miss Dairy Products.
A pair of 1950s Ford station wagons, the family vehicle of choice for decades before the minivan appeared.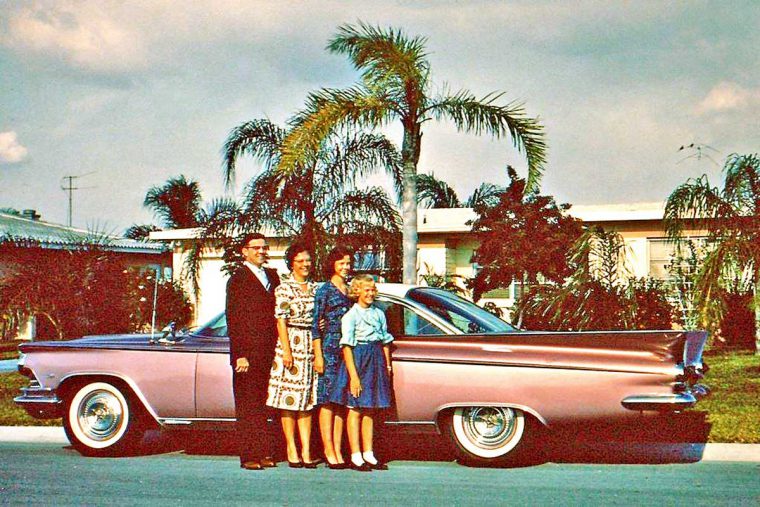 And finally, a late-1950s Buick two-door hardtop with a family posing for a Christmas card photo?