Number One-Hundred and Twenty-Two of the Kodachrome Image Series begins this week with a colorful image of rush hour traffic taken circa-1964 on a congested freeway. Where this photo was taken is unknown, but there may be a black and white version of this shot out there somewhere floating around in cyperspace that will help home in on where this throughfare is as this scene looks familiar. Who can identify the location of where this photo was taken and of what highway?
As is the usual practice in this series, we ask our readers to tell us the year, make, and model of all of these vehicles along with anything else of interest in the photos. You can look back on all the earlier parts of this series here. The photos below are via This Was Americar.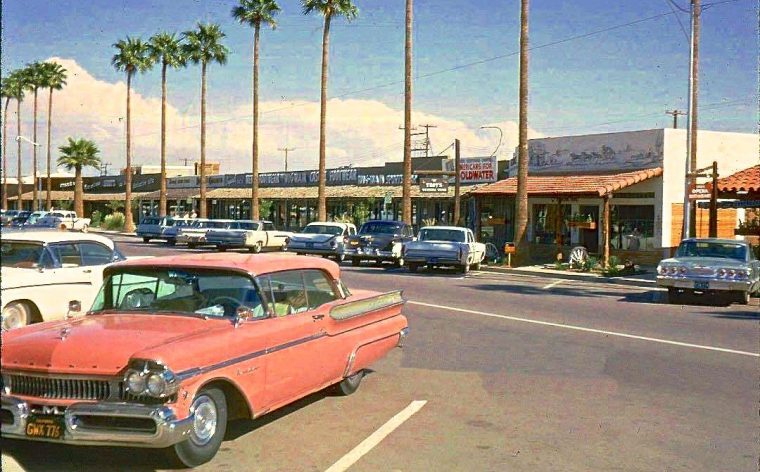 Palm trees and sunshine at a California strip mall circa 1964.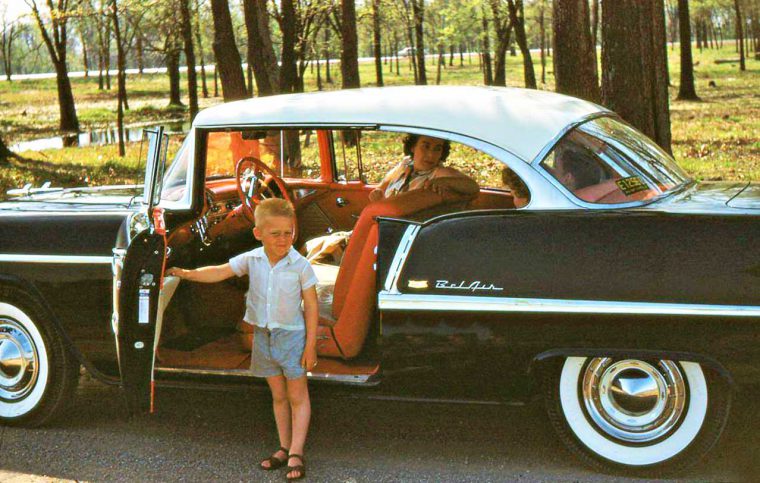 The General Motors Art and Color Studio generally picked out the right hue to go with to go with any two-tone combination.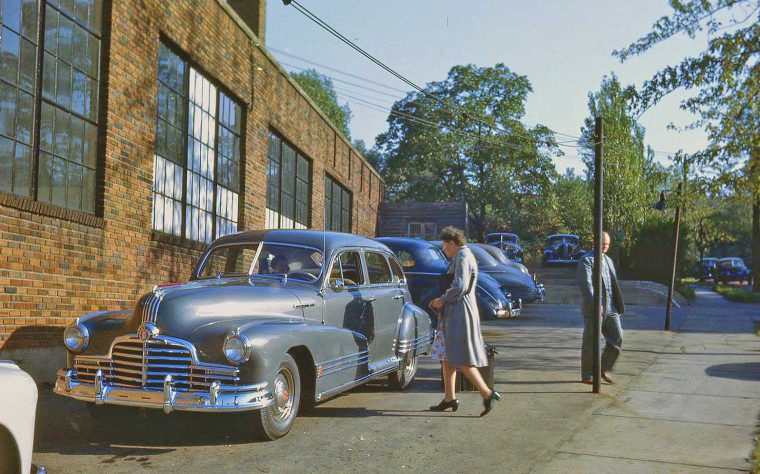 An early post-war scene highlighted by a near new rehashed General Motors sedan.