Number One-Hundred and Twenty-Four of the Kodachrome Image Series begins this week with a colorful photo of a couple posing with a metallic blue mid-1960s Corvette coupe. She has a platinum blond beehive hairdo and is wearing a purple two-piece outfit with a corsage, white gloves, handbag, hat, and shoes. He is decked out in a suit with pencil legs and a tie. Behind the Corvette is another Chevrolet.
As is the usual practice in this series, we ask our readers to tell us the year, make, and model of all of these vehicles along with anything else of interest in the photos. You can look back on all the earlier parts of this series here. The photos are via This Was Americar.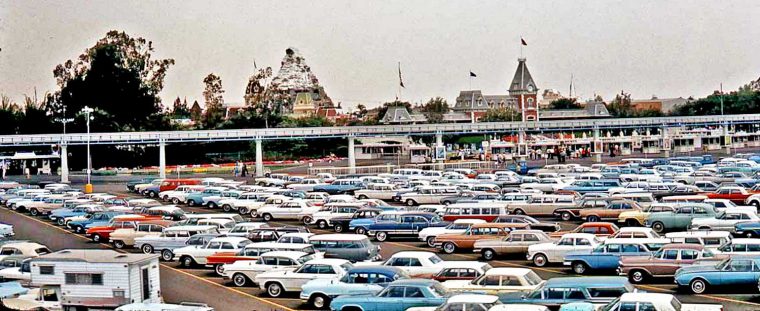 Circa 1964 parking lot view of Disneyland in Anaheim, California with the Monorail in the background.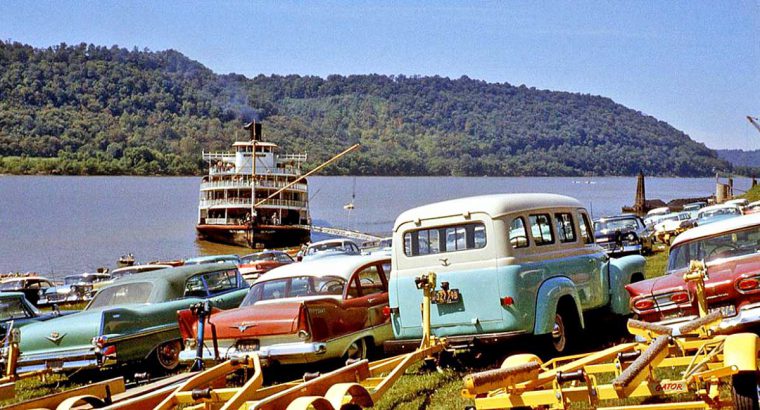 This appears to be a favorite Pennsylvania riverside boat launch location complete with a steam tour boat.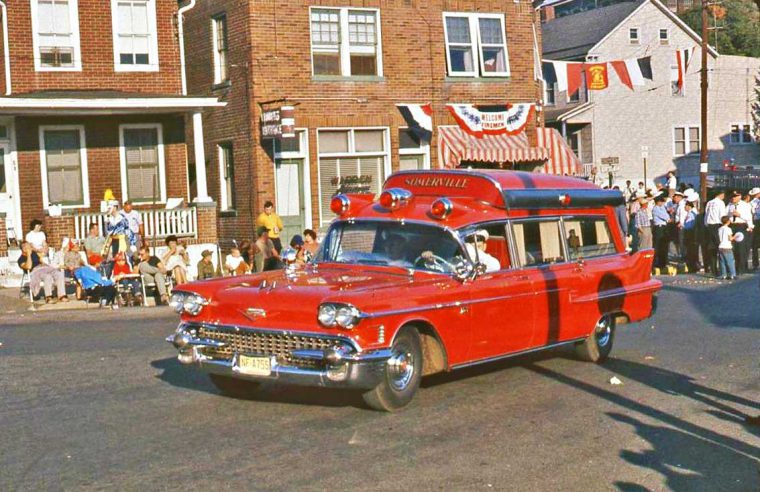 Somerville, New Jersey late-1950s Cadillac Ambulance in a Fireman's parade – who did the conversion?