Number One-Hundred and Twenty-Three of the Kodachrome Image Series begins this week with a colorful image of a bride and groom who have apparently just arrived at the "De Luxe" for their reception. The bright red Buick has red upholstery and looks quite sharp with the windows up and the top boot in place.
As is the usual practice in this series, we ask our readers to tell us the year, make, and model of all of these vehicles along with anything else of interest in the photos. You can look back on all the earlier parts of this series here. The photos are via This Was Americar.
Editors note: We are using this Columbus Day holiday weekend to do some fall cleanup work in the workshop and enjoy the spectacular fall foliage here in Vermont and will be back again on Tuesday morning.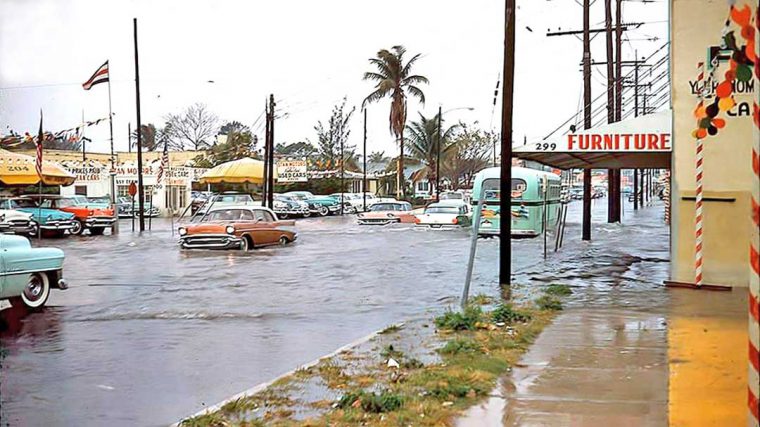 We posted this photo of flooding in Miami in the late-1950s as a reminder to our readers to help those in need by contributing to the relief funds for Florida and Puerto Rico in the wake of Hurricanes Irma and Maria.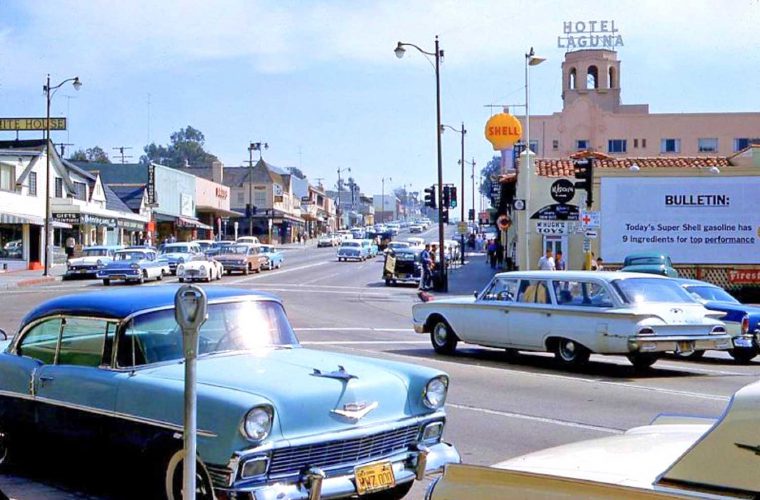 A view of downtown Laguna Beach and the historic Laguna Hotel, there is a lot to see here including a semi-customized car.