Number One-Hundred and Twenty-Seven of the Kodachrome Image Series begins this week with a colorful photo possibly taken on an Easter Sunday of an attractive young woman with a bright red coat and a flower in her hair. She is posing with a Buick sedan, and a Plymouth is behind it.
As is the usual practice in this series, we ask our readers to tell us the year, make, and model of all of these vehicles along with anything else of interest in the photos. You can look back on all the earlier parts of this series here. The photos are via This Was Americar.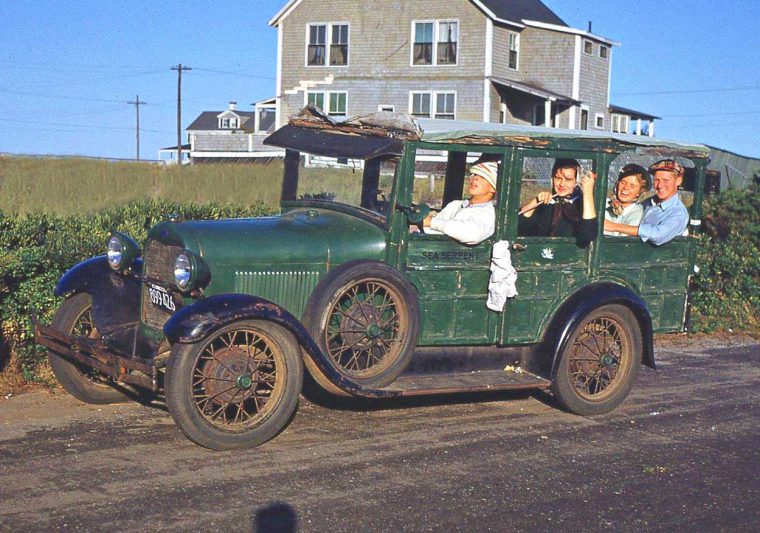 The "Sea Serpent" was about 26-years old when this photo was taken on Nantucket Island, MA in 1955.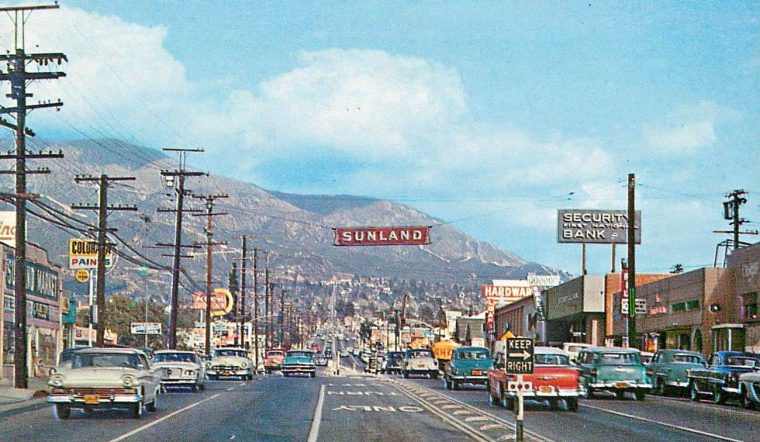 An early-1960s postcard image of the main drag in Sunland, California.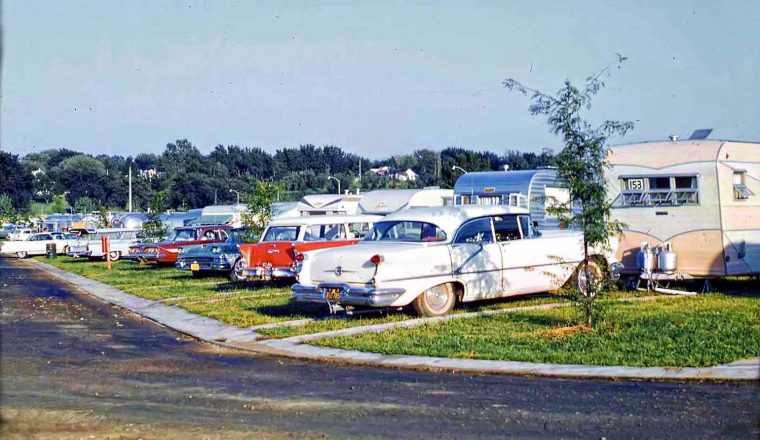 If you lived in a subdivision, this campground with a tree at every third driveway would feel just like home.