Today's feature image takes us to Peekskill, New York, to City Hall where a representative of Posey Motors Inc., a Ford and Mercury dealer there is having a City official sign off on the results of the 1940 "Mercury Eight" Economy Test Run. This press photo was likely used to promote the run in the area newspapers. The 1940 "Mercury Eight" Sedan was supplied by the Mercury Division of the Ford Motor Company and was probably one of several such promotional cars touring around the country in late 1939 and 1940.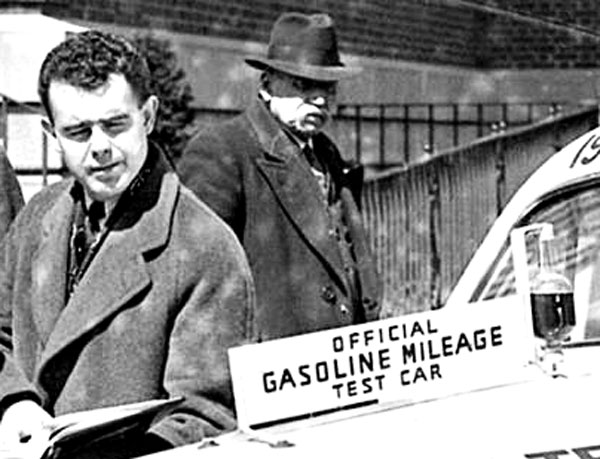 The Mercury was added to the Ford Motor Company line up in 1939 and the 1940 "Test Car" is powered by a larger 239 c.i. 95 h.p. version of the automakers Ford flathead V-8. The promotion was aimed at demonstrating that the larger car based on a 116-inch wheelbase was capable of providing good fuel mileage. The test gear above, is a small glass container supported by a sign on the hood. Other details can be seen in the enlargeable image below.
Let us know if you can find the result of these tests and tell us what you find of interest in this photograph found via This Was Americar.