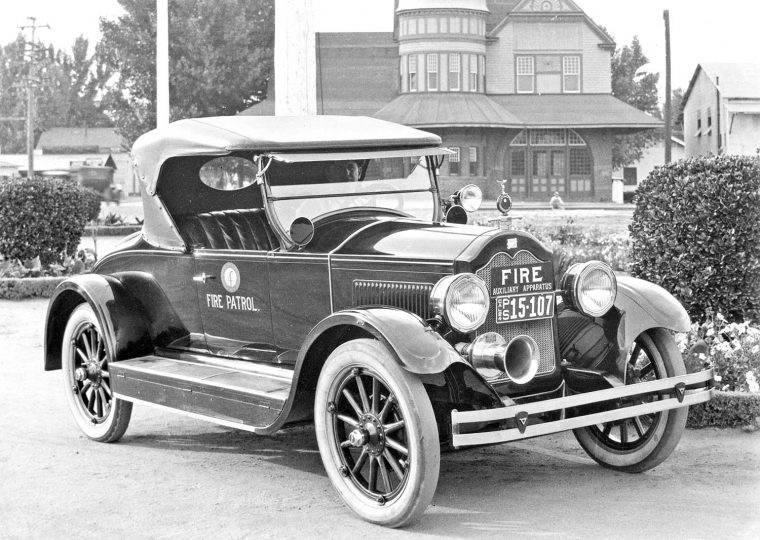 The San Joaquin Light and Power Corporation, first formed in 1895, provided electrical power to seven counties in the San Joaquin Valley, a vast inland area located in central California. After several mergers, the Corporation became a part of the Pacific Gas and Electric Company (PG&E) that today services much of the northern portion of the State. The photo of this near new San Joaquin Light and Power 1924 Buick roadster was taken in Fresno, California, with the San Joaquin & Eastern Railroad Depot visible in the background.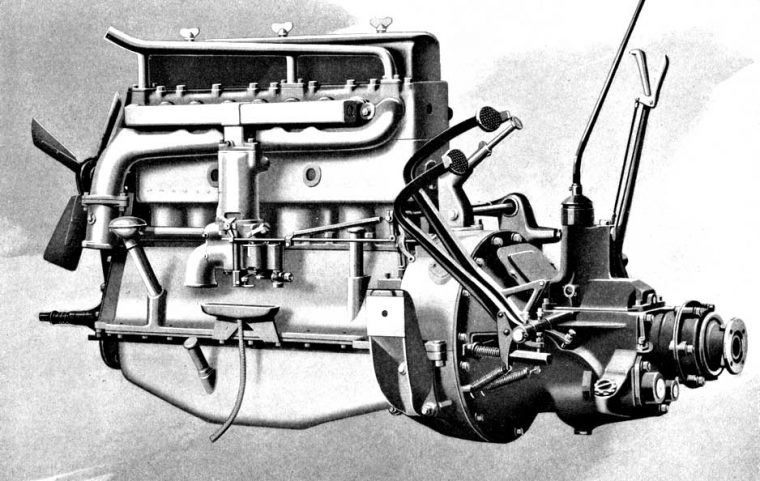 Illustration of the 1926 Buick "Valve-In Head" six-cylinder engine "The Automobile" January 18, 1924.
It is assumed, but correct us if we are wrong, that as the car was being used for PG&E Fire Patrol services where power and speed are necessary, the roadster apparently is a Model 24-Six-54. The Buick is powered by a 255 c.i. "Valve-In-Head" six-cylinder engine with a 3 3/8 x 4 3/4-inch bore and stroke; it is backed up by a multiple plate disc clutch and a three-speed sliding gear transmission. The Buick is equipped with a conventional style chassis of the era with semi-elliptic springs in the front and cantilever-mounted semi-elliptic rear springs in the rear, and came equipped for the first time with four-wheel brakes in the 1924 model year.
Tell us what you find of interest in this image and also what special equipment has been added to it for fire service. The photo is via the Michael J. Semas Collection and is courtesy of the PG&E archives.