Number One-Hundred and Twenty-Five of the Kodachrome Image Series begins this week with a colorful photo of a two-tone yellow and blue 1950s Hudson. The image appears to have been taken at the home or business location of someone in a small town in Maine who may have repaired Hudson cars or possibly bought and sold them. This car is equipped with a number of accessories, and the young man standing next to the vehicle is decked out in either his Sunday's best or a car sales outfit.
As is the usual practice in this series, we ask our readers to tell us the year, make, and model of all of these vehicles along with anything else of interest in the photos. You can look back on all the earlier parts of this series here. The photos are via This Was Americar.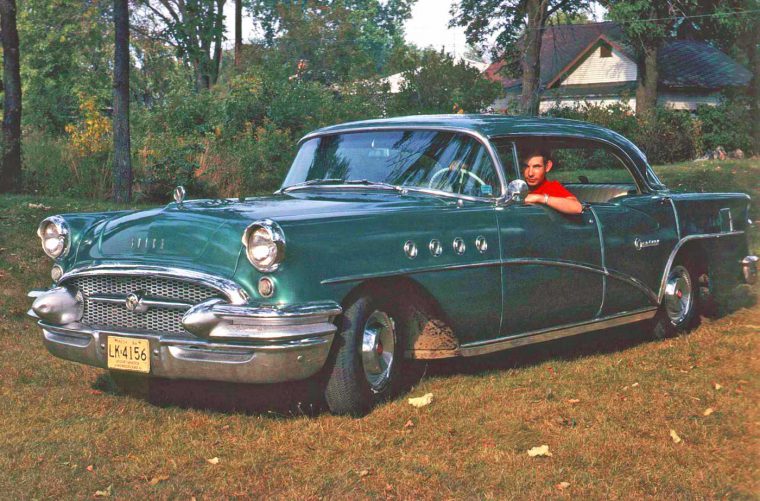 This green Buick four-door hardtop looks like its been around for a while, note the dent in the grille guard.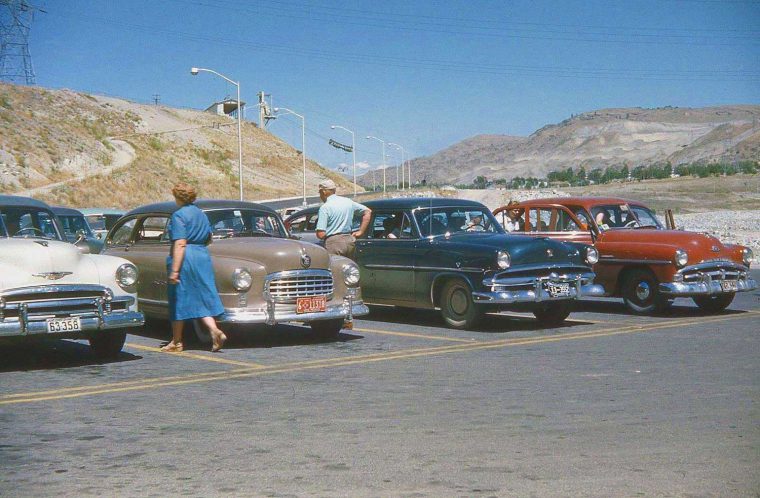 1950s Chevrolet, Nash, Ford, and Plymouth cars in a parking at an unknown location in the Southwest?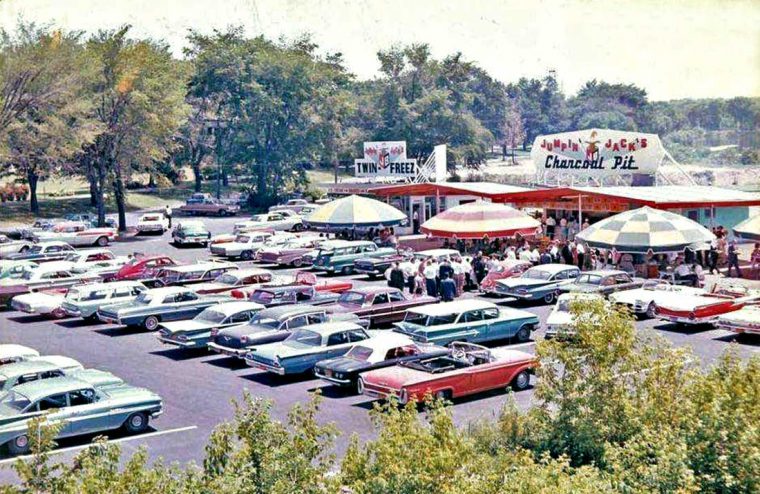 "Jumpin" Jack had both sides of the fast food equation covered here, can anyone tell us the location?