Number One-Hundred and Twenty-Six of the Kodachrome Image Series begins this week with a colorful photo of a two-tone yellow and white Nash economy car dating from either the 1950s or the early '60s. The woman with the automobile has a handbag from Bermuda, was this a rental car on the island?
As is the usual practice in this series, we ask our readers to tell us the year, make, and model of all of these vehicles along with anything else of interest in the photos. You can look back on all the earlier parts of this series here. The photos are via This Was Americar.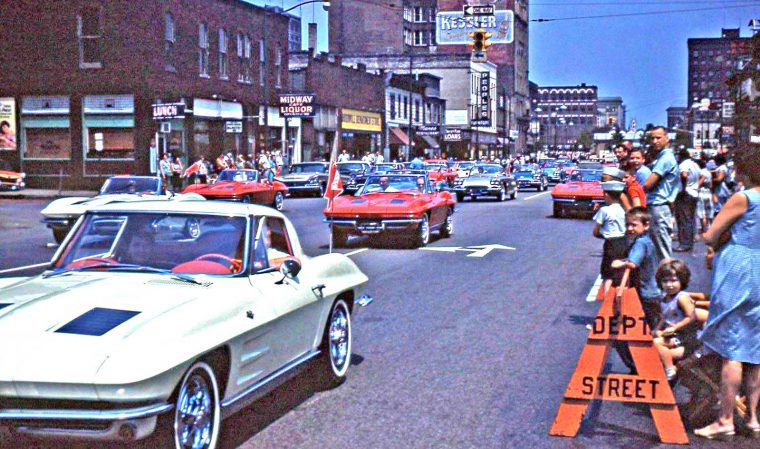 This might be a roll out of a new Corvette with older models following, if so where was the photo taken?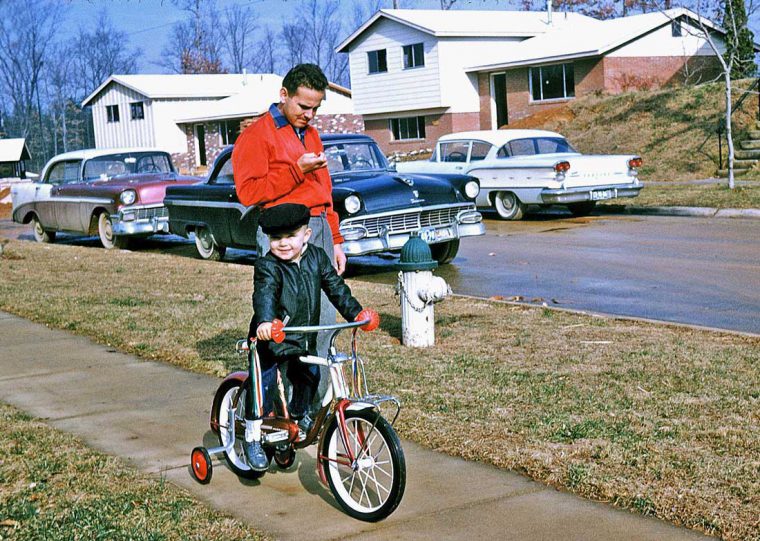 1950s cars parked in a subdivision behind junior and his new bicycle, dad appears to be bored.