By Jennifer Strong:
Featured this year in a special class, the absolute crowd favorites of the day were the American Dream Cars of the 1960s. Different than Concept Cars, these one-off creations built by some of the greatest design and engineering minds of the mid-twentieth century showcased what could be accomplished without the restrictions of corporate managers, accounts and safety regulations. This class celebrated the individual dreamer who dared to make their wildest car ideas a reality. Here are a few of my favorites.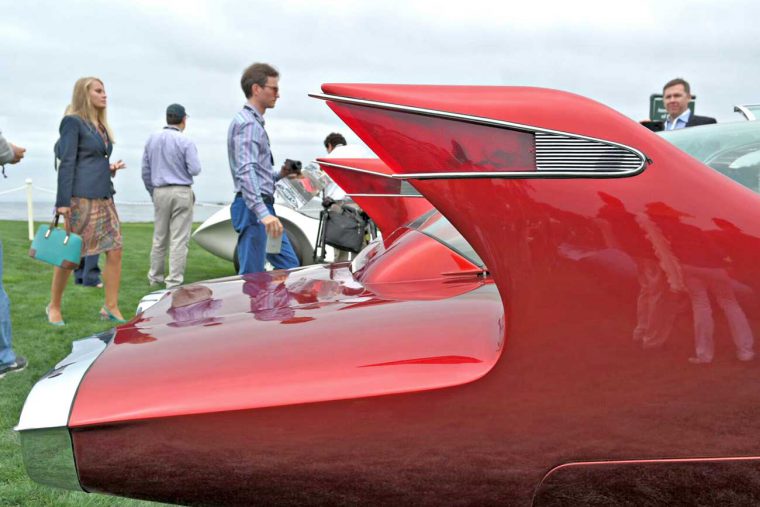 1960 DiDia 150 Bobby Darin Coupe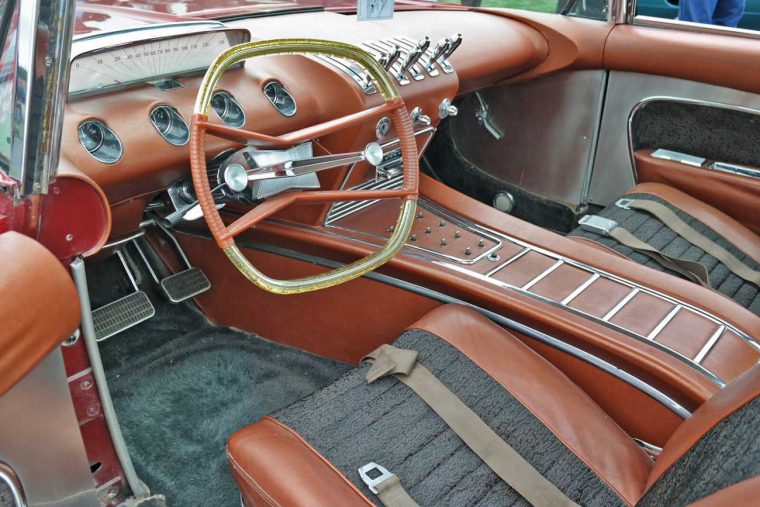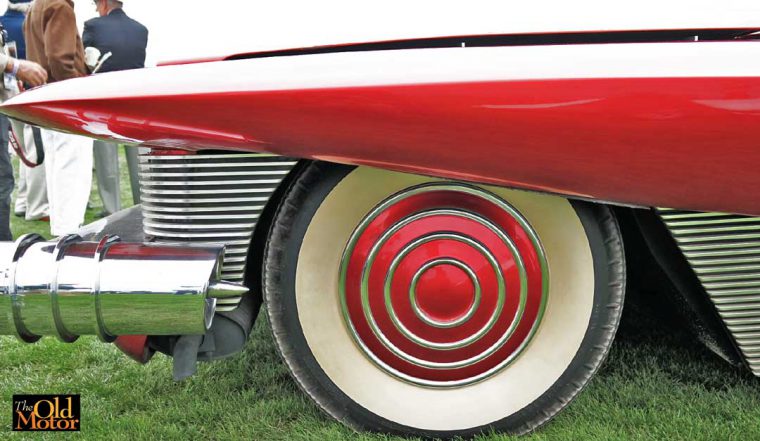 I've seen countless photos of the DiDia 150 in today's lead image, and I never understood this car's popularity, but viewing it in person, I got it. Yes, it's enormous and awkward, but it is such a beautifully executed exercise in the ridiculous you can't help but love it. The dream of Andrew DiDia and purchased by Bobby Darin, its many details including the "sky view" roof sections, exaggerated fins and "Swedish Pearl Essence" paint with crushed diamonds has to be seen to truly appreciate.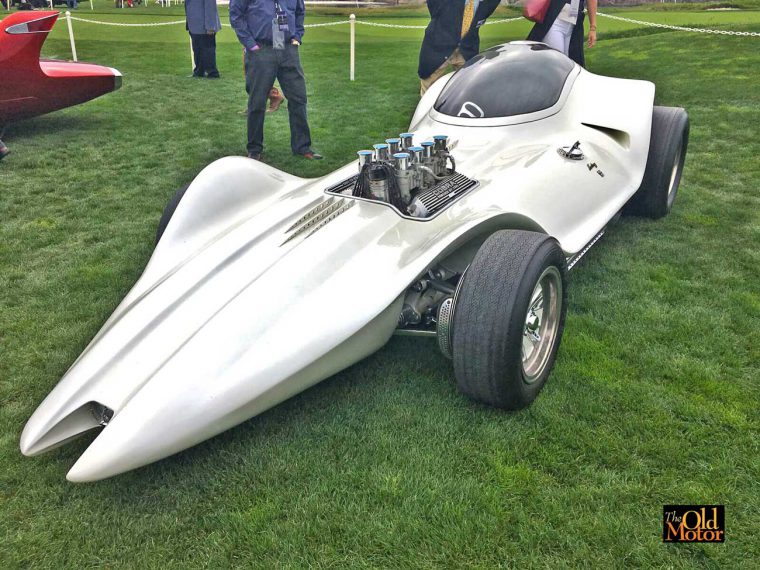 1964 Mantaray Dean Jeffries Coupe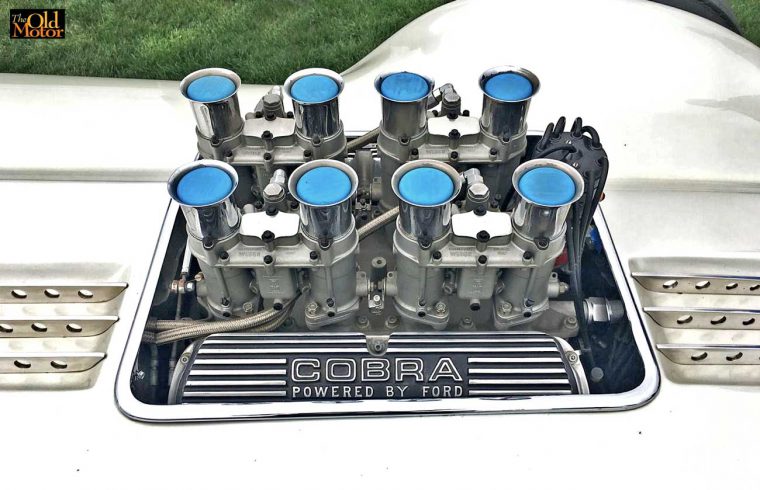 A classic custom from the prime years of the Oakland Roadster Show, it doesn't get much better than the 1964 Tournament of Fame winning Mantaray. This car with it's perfectly shaped bubble top, unbelievable curves formed from 86 pieces of aluminum welded together and a Ford V-8 fitted with Weber carburetors and Cobra valve covers was like seeing your favorite Matchbox car come to life.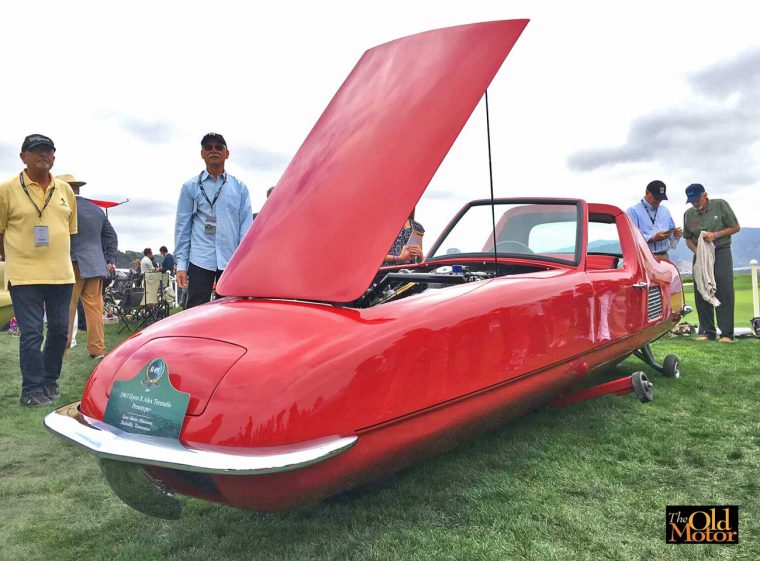 1967 Gyro-X Alex Tremulis Prototype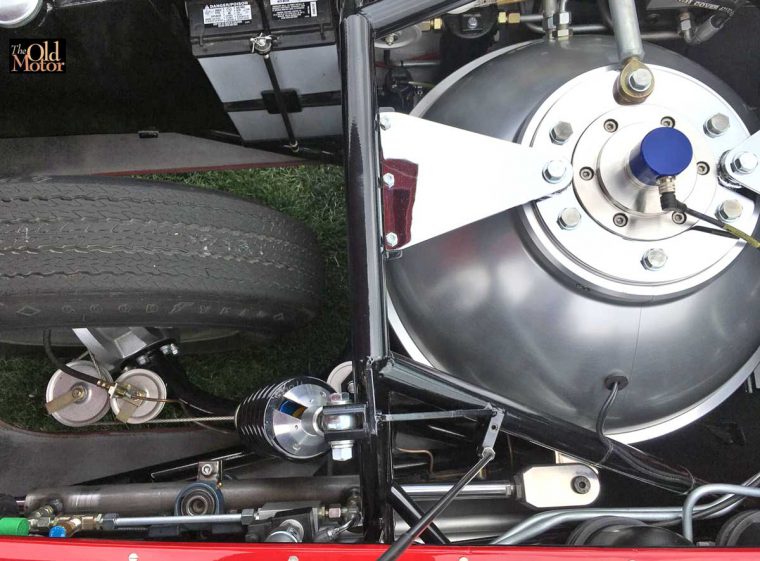 While heading the Ford Advanced Styling Studio, famed auto designer Alex Tremulis conceived and built the 1961 Ford Gyron Concept Car. The car was an Auto Show sensation but Ford was not willing to invest in the gyroscopic stabilizing technology to make the car fully functional.
Not to be deterred, Tremulis teamed with Thomas Summers of Summers Gyroscope Company to build the Gyro-X. Powered by an Austin Mini engine and stabilized by a hydraulically powered gyroscope the car has been restored by the Lane Motor Museum after it spent decades in a semi-modified condition. Hearing the joyful applause as the Gyro-X glided across the lawn to the awards stage was an all time great Concours moment.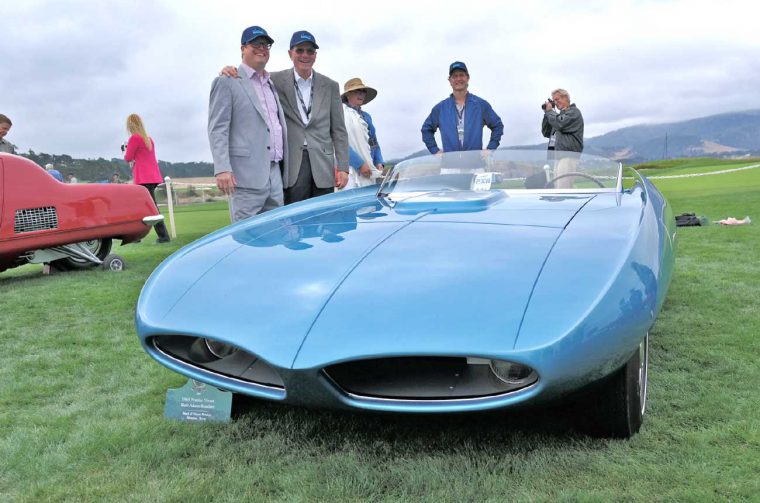 1965 Pontiac Vivant Herb Adams Roadster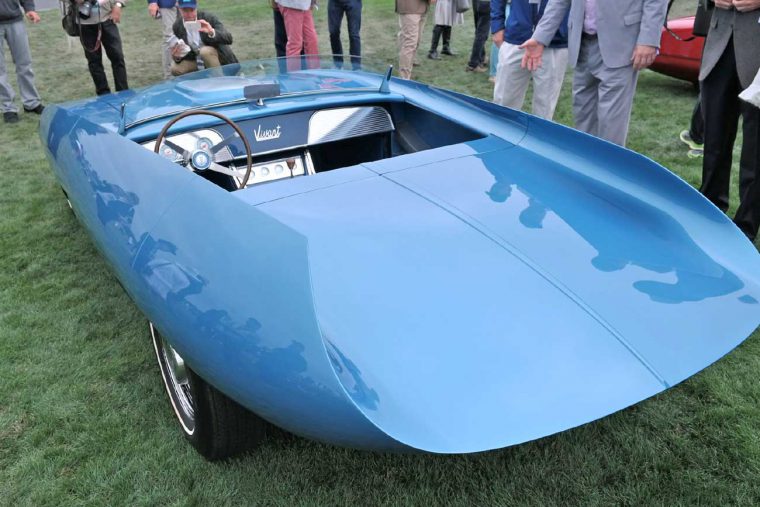 Inspired by the Alfa Romeo B.A.T. Concept Cars, Pontiac engineer Herb Adams created this one of a kind beauty after hours as his personal project. With its upturned aquatic fins it looks ready for a swim but it maintains the soul of a roadster, and of all the Dream Cars it looks like the most fun to drive. Its styling remains timeless and was the well deserved class-winner.
1964 Reactor Gene Winfield Custom Coupe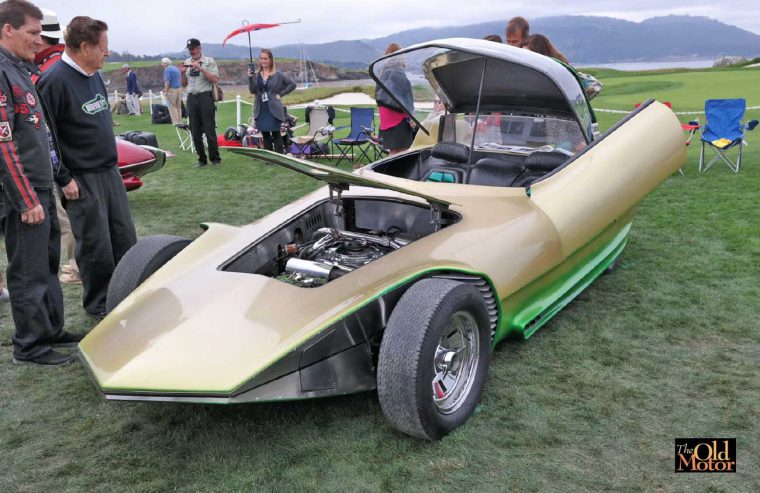 A famous TV car with appearances on Bewitched, Star Trek and driven by Catwoman, the Rector is more than just a Hollywood prop. It has an aluminum body mounted to a Citroën DS chassis; it is fitted with a turbocharged Chevrolet Corvair engine, and the hood, roof, and doors are opened by remote control. The Reactor is impossibly cool, but cooler yet was Mr. Gene Winfield himself taking time to talk to fans and pose for photos.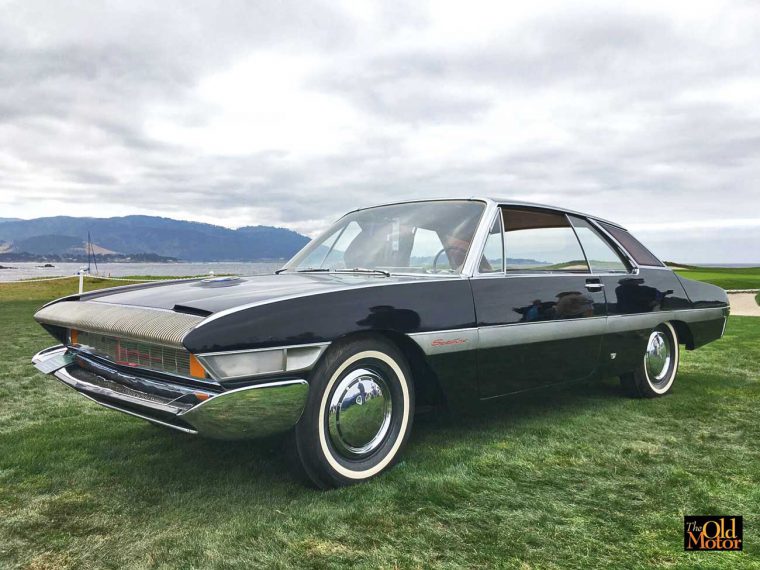 1962 Studebaker Sceptre Sibona-Basano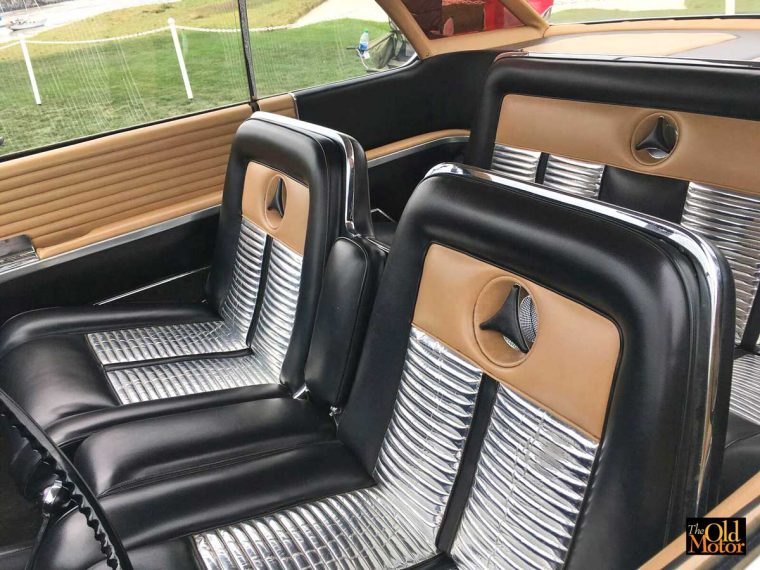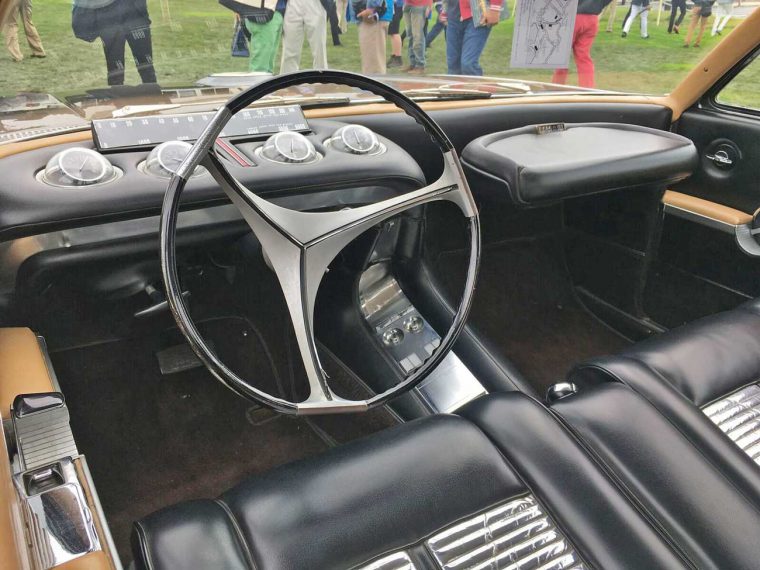 Industrial Designer Brooks Stevens hired coachbuilders Sibona-Basano to build his Sceptre concept in an attempt to save Studebaker from bankruptcy. He believed his completely new design could generate the sales needed to keep the company afloat and the Sceptre would have been Stevens' first production car design credit.
Unfortunately, it was too late for Studebaker, and with no funds to continue the company shut down. The Sceptre would have been a unique entry in the mid-sixties car market. Its front end looks similar to an electric razor with a bank of Sylvania headlamps that are said to reduce glare. Stevens idea of the future included clear bubbles over the gauges on the dash board and upholstery with silver accents. The different form of each side of the dash is both interesting and at the same time sensible for a concept car.
Rounding out the group were the 1963 XR-6 Tex Smith Roadster, the 1965 Bugatti Type 101C Virgil Exner Ghia Roadster, 1966 Bosley Mark II Interstate Coupe and the 1969 Farago CF 428 Carrozzeria Coggiola Coupe. All have their own unique stories and were a privilege to see. The future as envisioned by these innovators has yet to happen, but I'm still hoping for a flying car that looks a bit like the Vivant.
Part III of this Pebble Beach Concours d'Elegance series will be featured soon. All photos are by the author and contributor Jennifer Strong.