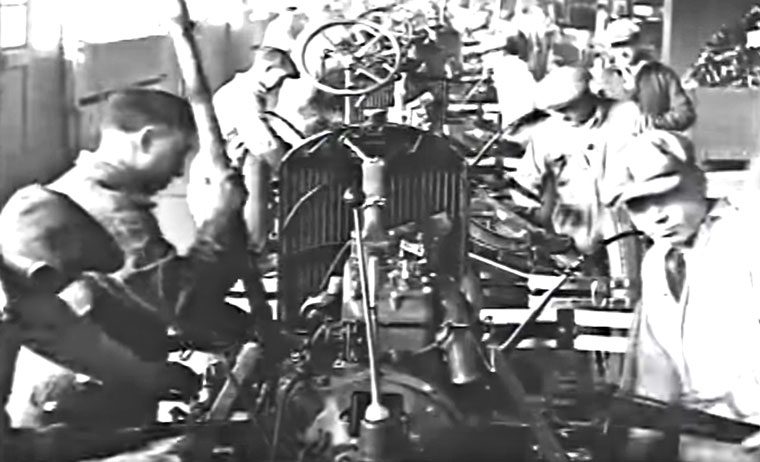 Today's feature is a pair of short videos showing various scenes on the Model "A" Ford assembly line between the years of 1928 t0 '31. Neither film is complete, but by viewing the two of them, quite a bit can be learned about the manufacturing process.
The first video below contains footage of the following: engine castings on a set of transfer lines, finished engines, clutches and transmissions at the end of the power plant assembly line, fenders passing by while another operation being preformed, engine installation in the chassis, the body drop process, and ending with finished cars being driven off of the end of the assembly line.
The second video below by British Pathe starts out at the end of the assembly line of the small 1932 8 HP Model Y British Ford. It is followed by views of the end of the Model "A" engine line, a Henry Ford Trade School class working on a drafting assignment and practicing the reading of both a very large micrometer and vernier caliper, views of the piston machining line, frame assembly and hot riveting, mounting of tires, and ending with Model "A" Ford trucks leaving the line at the end.
Tell us what you find of interest in the films. Hundreds of photos of Model "A" and "T" Fords can are viewable in earlier coverage on The Old Motor.