Updated: The last update of on 1968 Volvo 122s "Georgia Peach" station wagon project car was four months ago in July. At the time some of the work involved with the 1.8 liter (B18) engine rebuild was covered along with the minor modifications to the cylinder head, valves, and guides in the interest of gaining a little more horsepower.
New valve guides for the cylinder head were machined, and a set of later 2 liter (B20) valves was modified to fit the head. Modern nickel alloy valve seats were sourced and the cylinder head was set up in the milling machine in preparation for boring out the old valve seats. Progress ended there and other than the ongoing effort to find needed parts the project has been temporarily halted due to finding a long-sought after Volvo 1800s.
You can look back on the first seven parts of this feature covering The Old Motor Volvo 122s here.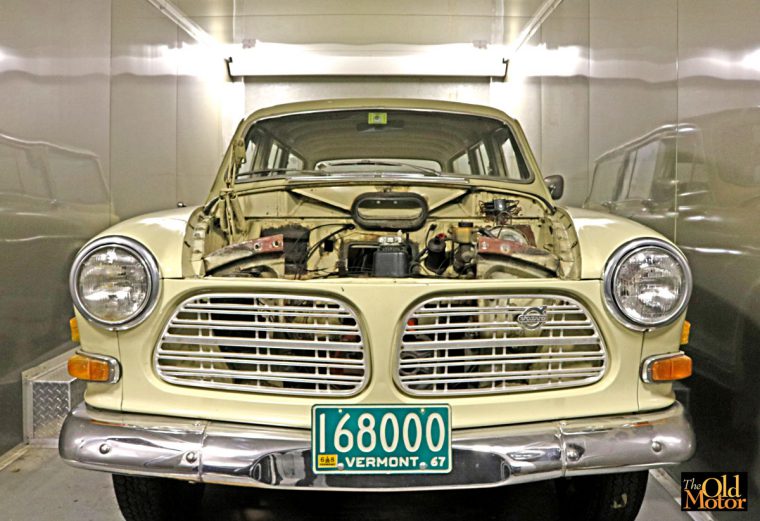 The "Georgia Peach" is resting for the winter in the shop trailer that is stored in the building. The engine, transmission, and overdrive are at hand if time permits to work on them over the winter.
This rare find appeared only after a very long search (many years), and the purchase of this red and black (original colors) 1967 Volvo 1800s became possible when it turned up for sale in the City of Moncton in northern New Brunswick, Canada. This car has led a very sheltered life and was never exposed to road salt or suffered from any rust which is very common with this model. A goal was set to purchase one without any rust or body repairs because to repair it correctly is extremely time consuming due to its unibody construction.
All of its original body panels and factory spot welds have survived, along with all of the original body seams on the exterior which are visible as they were originally. Photos showing the body in bare metal before it was repainted also indicated that it was a no rust ever car.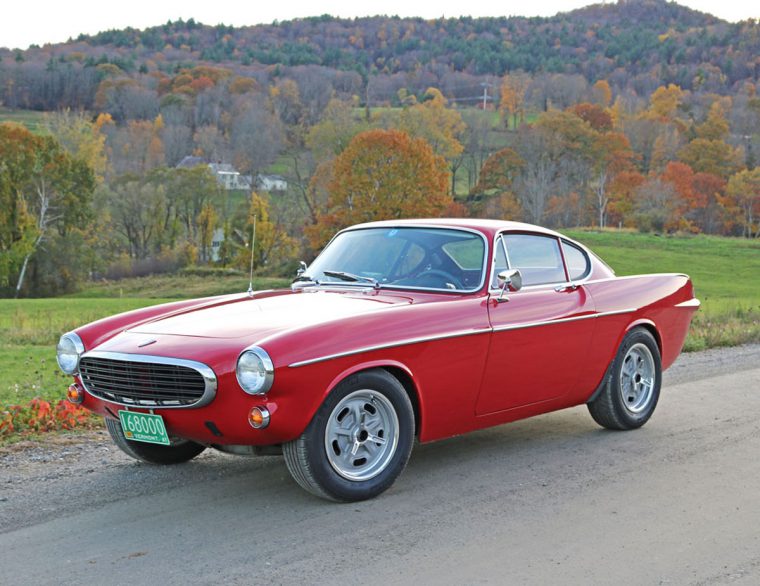 The original bumpers have been removed because some owners including myself believe the car's look better without them. Small and tasteful 1950s to '60s style sports cars bumperettes similar to those used on the AC Ace and Cobra are going to be installed on the car in the near future.
Previously this 1800s led a sheltered life here in New England and apparently was stored under cover year round. It then sat for some time in New Hampshire before it was purchased by Arlan Westrate and transported it up to his home in River View New Brunswick, Canada 10-years ago.
Westrate was an aircraft mechanic in the recent past and meticulously partially restored the car which included taking all of the glass and exterior rubber out along with removing the doors, hood, deck lid, and the engine and transmission.
The original aged paint was stripped off of the body, and the sheet metal was very carefully prepared and received a very high-quality repaint that included the engine compartment and trunk. In the meantime, Westrate rebuilt and detailed the original engine, four-speed transmission, overdrive and the complete brake and fuel systems.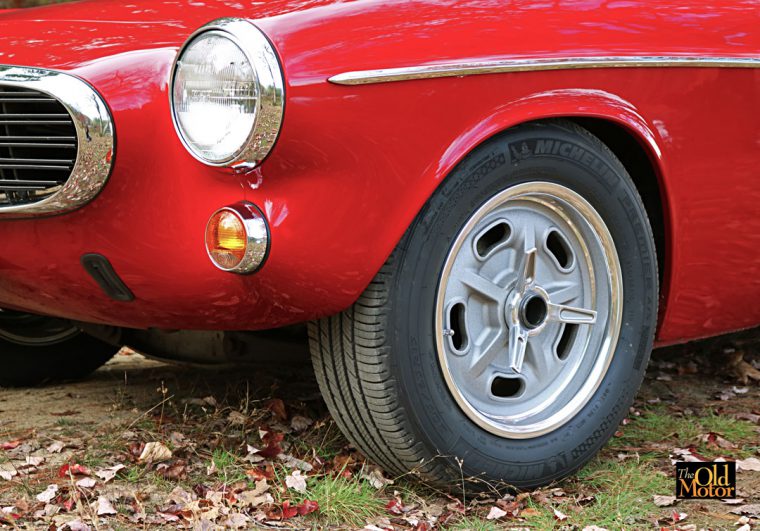 Period Halibrand  15″ x 7″ wheels with pin drive knock-off hubs and Michelin 205/65/15 tires were installed this fall which results in both a significant improvement in ride quality and handling.  
The 1800s was then treated to all new rubber, re-plated trim and the stainless steel side strips were polished. The front seats were re-upholstered in leather as when new in the original pattern, and new padded dashboard covers were installed during the reassembly process. The balance of the interior and the carpets are original and in excellent condition. After owning and enjoying the car for a number years, Westrate sold it to Jamie Acker of nearby Moncton, New Brunswick last winter.
After owning his first old car, when spring arrived Jamie enjoyed driving it but he later on decided to sell it and return to driving a late-model sports car. After viewing over 100 photos of the vehicle he sent me including that included underside of it when it was up on a lift and a video, the decision was made to fly up there and check it out. After driving and inspecting it thoroughly it was quickly purchased to allow time for getting a transport sticker and the funds to be deposited in the bank before the end of the business day.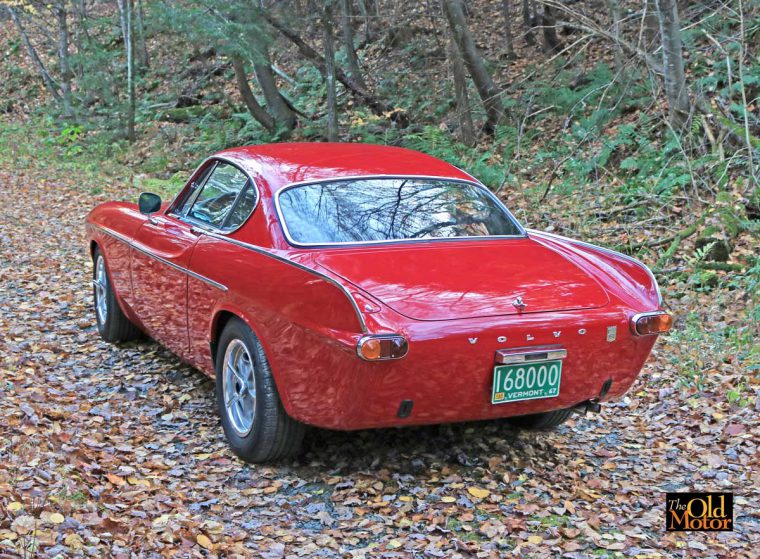 The following morning was spent dealing with last minute customs paper work issues, the long 850-mile trip back home began about one pm and getting it through US Customs that evening was a long ordeal. The trip ended the following afternoon without any problems with the car back home in Vermont. I did get stopped twice by Maine State Police Officers because the small New Brunswick window transport sticker and no license plates left the impression of it not being registered.
After returning home with it, a set of progressive rate Swedish Lesjöfors springs, vintage style Koni "Classic"shocks, and a set of Halibrand pin-drive wheels with knock-off hubs has been installed on it duplicating the equipment on my first one. When we return more information about the 1800 series cars (1961-'73) will be covered along with further maintenance work and performance enhancements on the car in the near future.
This car replaces an identical red '67 1800s owned for only a short time due to it having excessive rust back in the early-1980s, I have regretted selling it since then and am very happy to have found this one.