Today if a vehicle has to be moved, an automobile dealer will just call 1-800-Flatbed and have the matter taken care of promptly. That was not the case about 100 years ago at the Seattle Automobile Company located in the Washington City situated on Puget Sound which handled the Chandler and Maxwell cars which is featured today.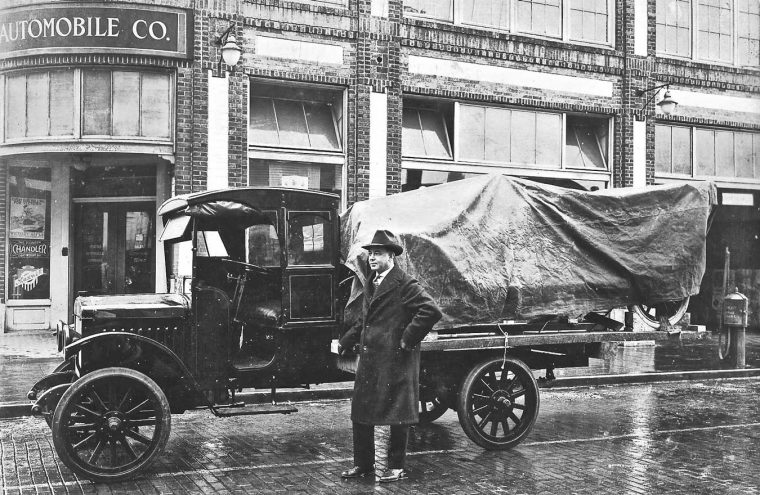 Without any background info about the image it is hard to tell exactly what was being promoted here – was it the car under wraps or did the sales agency take on a line of trucks? What is known is that the Seattle Automobile Company was located at 11th and Pike Street in the City and moved into this impressive facility in May of 1916. The text from an article about the Company in the May 1916, Horseless Age magazine can be read below.
Tell us what you find of interest in this image, and take a look back at a very unique 1910 Studebaker Electric Car Hauler with a flatbed equipped with an electric winch in earlier coverage. The image is courtesy of contributor Benjamin Ames.