Today we return to Los Angeles, California again to view images that turned up of two more Ralphs Supermarket parking lot views which were also located on Crenshaw Boulevard in the City. All of the photos of the Markets are dated to April of 1942.  
The lead photograph and an expandable version of it below show a Ralphs Store located at the intersection of Crenshaw and Exposition Boulevards in the Crenshaw neighborhood of LA. The parking lot at this new location contains a wide variety of pre-war vehicles with two of particular interest. On the far-left center of the image is a dark-colored Senior Series Packard sedan and in the next row closest to the viewer in front of the luxury car is a low, wide and modern looking coupe. Tell us whatever you might know about this pair of automobiles and others that interest you.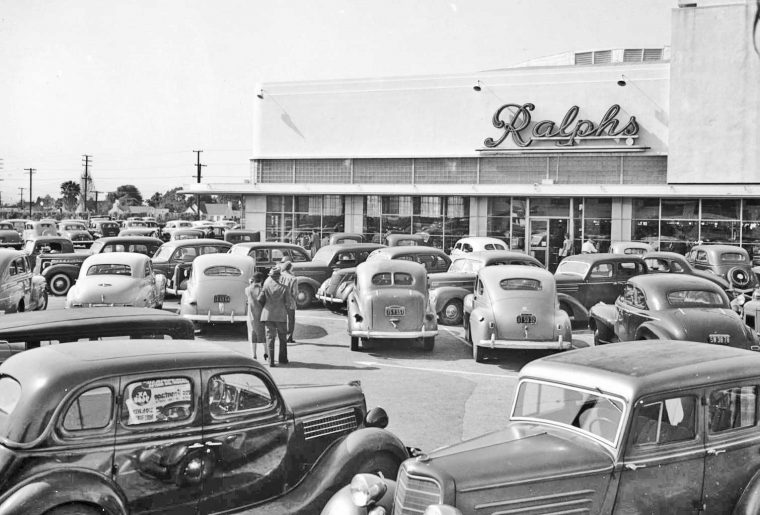 Below at the intersection of the Crenshaw Boulevard and Rodeo Road is a shot of another Ralphs Supermarket opening at the intersection of the Crenshaw Boulevard and Rodeo Road in the Cienega neighborhood of LA. Worthy of notice in this view is the large sedan in the center, and in front of it is a group of bargain hunters crossing the street to visit the new store.
Tell us what you find of interest in this set of images courtesy of the USC Libraries.