Number One-Hundred and Twenty-Eight of the Kodachrome Image Series begins early this week due to the Thanksgiving holiday weekend with a colorful photo of one of the Ford Motor Company's popular Thunderbird two-seaters. We featured one of these early T-Bird's recently, but today we are going to pretend the woman driving it traveled home to visit mom and dad for Thanksgiving. Tell us what you know about this Ford sports car.
As is the usual practice in this series, we ask our readers to tell us the year, make, and model of all of these vehicles along with anything else of interest in the photos. You can look back on all the earlier parts of this series here. The photos are via This Was Americar.
Happy Thanksgiving to all: Due the Holiday weekend we will be back again on Monday morning.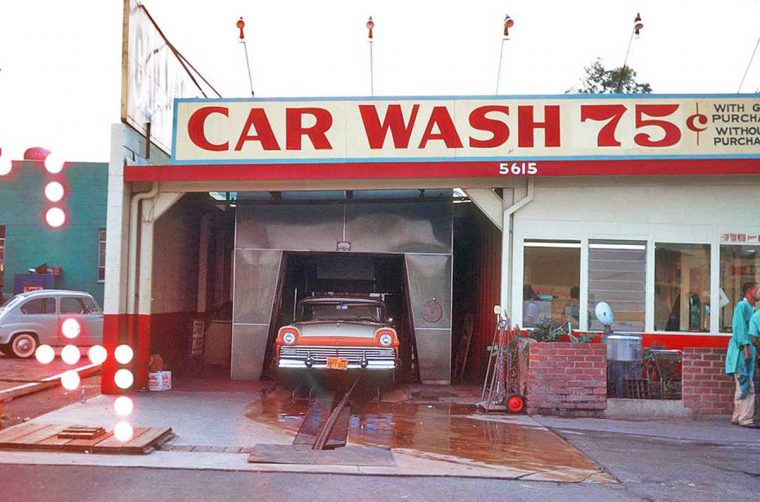 Before you hit the road for the holiday make sure get your car washed.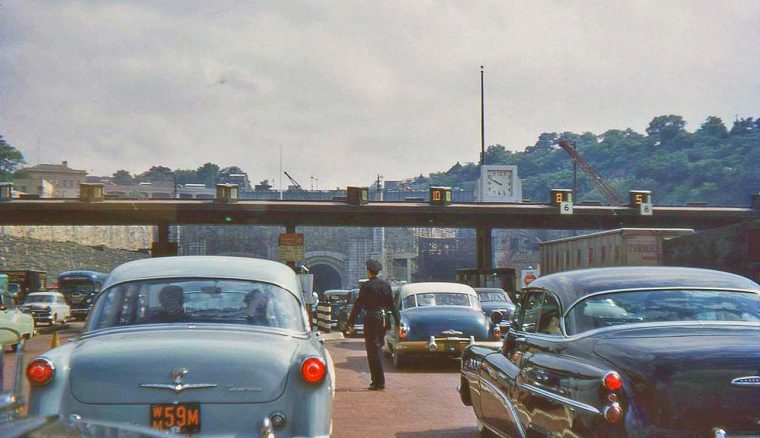 Leave early so you don't get caught in traffic at the toll booths like these travelers in New York City.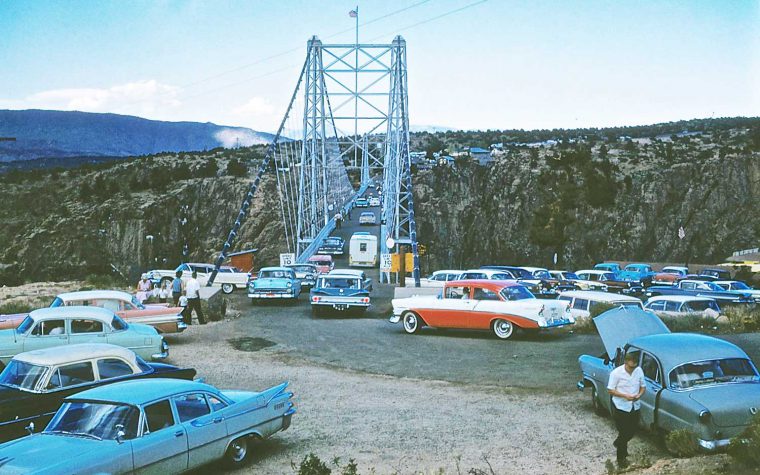 If your are not going home for the Holiday how about a nice road trip to to a scenic area?