Number One-Hundred and Thirty of the Kodachrome Image Series begins this week with a colorful photo of new Chevrolet Corvettes after delivery to a dealer. Eight of them are visible in the image and only one is equipped with a hardtop. The rest of the cars have the soft tops covered to protect them from dirt, and oil drops when on the bottom level of a transport truck.
As is the usual practice in this series, we ask our readers to tell us the year, make, and model of all of these vehicles along with anything else of interest in the photos. You can look back on all the earlier parts of this series here. The photos are via This Was Americar.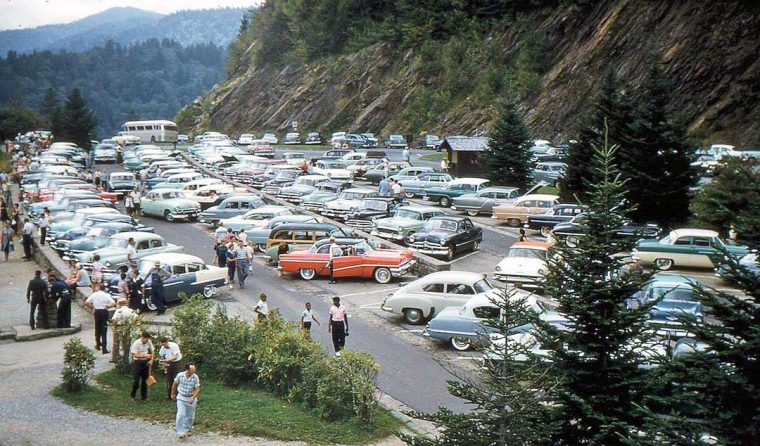 Mid-1950s view of a parking lot at a scenic overlook filled with late-1940s to mid-1950s cars.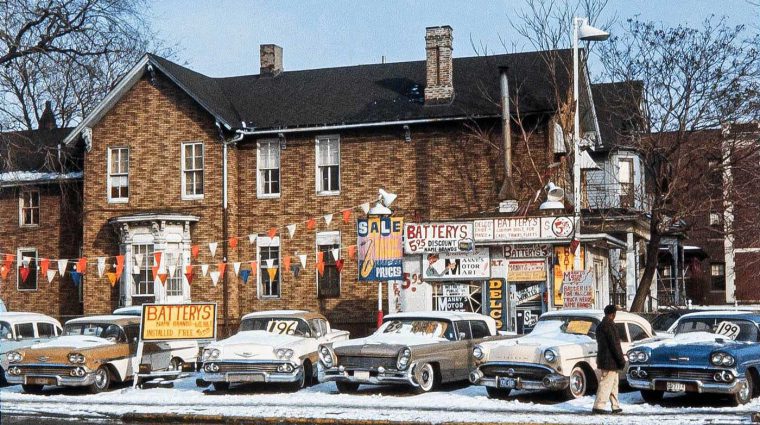 Step right up and and get a super deal at Manny's Motor Mart.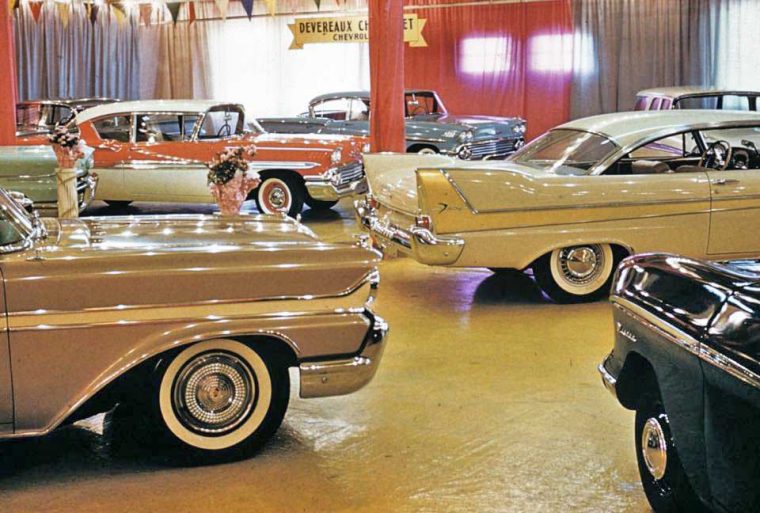 Identifying the location of  Devereaux Chevrolet is the key to finding out where this new car show was held.