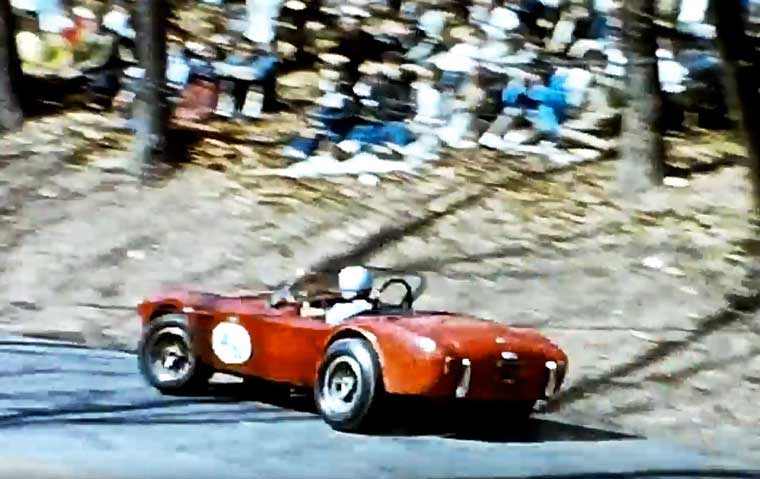 The original Hershey Hill Climb, and annual event, ran between the years of 1958 to '70 and was sponsored by the Appalachian Sports Car Club (ASCC), the Susquehanna Region of the Sports Car Club of America (SCCA). The Hill Climb was a part of the Pennsylvania Hill Climb Association's (PHA) annual circuit.
Today's interesting video below is scanned footage of an 8mm film courtesy of the AACA Library & Research Center. Earlier on at the event sports car racers competed primarily with imported machines and a few American specials. Corvettes had run on the Hill previously, but by 1964 a number of other domestic muscle cars entered into competition in SCCA events and some of them can be seen in the video.
The roughly 3/4-mile climb raises 200-feet and is run on an access road to the Hotel Hershey located in Hershey, PA, it is a very challenging run on the narrow passageway. The Hill Climb was was re-enacted in 2002 by the Susquehanna Valley Vintage Sports Car Club a region of the Vintage Sports Car Club of America (VSCCA). Since then it  has continued to be a part of The Elegance at Hershey a Concours d'Elegance held at the Hotel and is named The Grand Ascent.
Tells what you find of interest in the video, and also if you enjoyed it as if so more of these films can be shown.