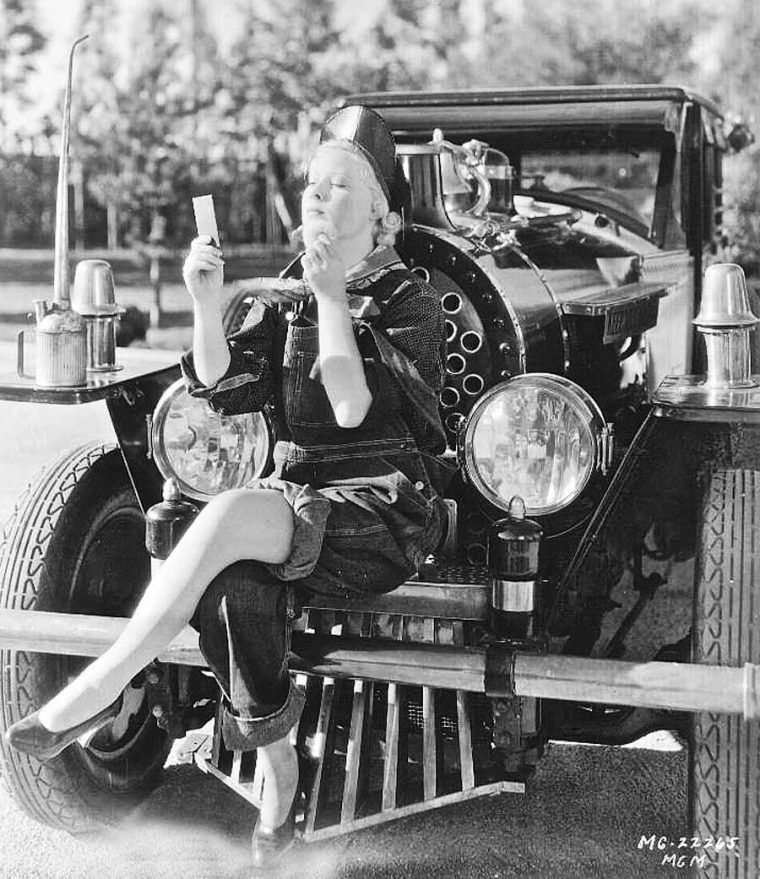 Almost seven years ago this photo of Hollywood Actress Mary Carlisle powdering her face on an MGM (Metro Golden Meyer Studios Inc.) Auto-Loco was posted here on The Old Motor. It wasn't until looking through the photo archives recently that the image below was re-discovered that led to this car being positively identified.
The bottom image in the post, also from previous coverage contains a Dagmar sedan with slightly longer coachwork than the close-coupled "Petite Sedan" used for this conversion. The Dagmar was constructed using the components of the Crawford, an assembled car built by the Crawford Automobile Co. of Hagerstown, Maryland. The 135-inch w.b. chassis was powered by a Continental six-cylinder L-head engine backed up by a Brown and Lipe three-speed transmission with an overdriven fourth gear; Timken axles were used.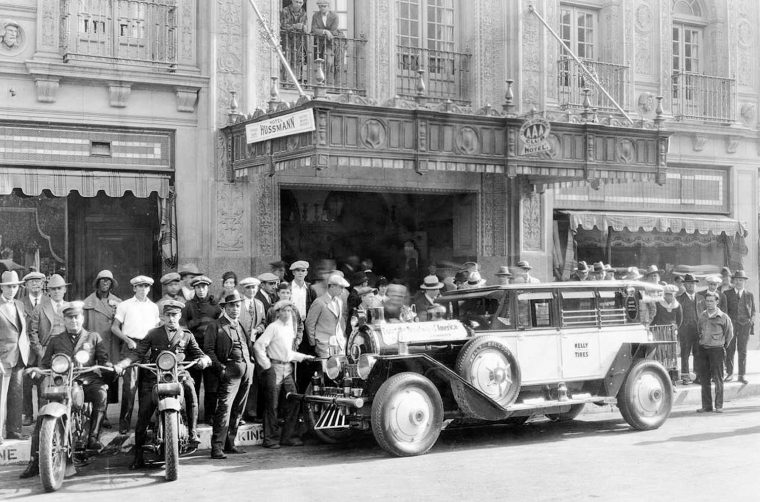 According to information provided by Coachbuilt.com in M.P Moller Motor Car Company Part I (Moller built the Crawford and Dagmar) published in "The Autocar," June 14, 1929, issue titled "Fire Engine or Locomotive?" – "This strange vehicle is actually a car built to resemble a locomotive and used for U.S.A. road inspection." Apparently after being used for that purpose MGM purchased and used the vehicle for a prop. The picture above taken in front of the Hussmann Hotel above shows the specialty vehicle being used to promote Kelly tires. It has survived and can occasionally be seen at major Concours d'Elegances.
Tell us what you find of interest in these photographs. "My Baby Thinks She's A Train" was written by Leroy Preston and recorded by Asleep at the Wheel.