Since "Old Man Winter" has finally arrived here in Vermont, Number One-Hundred and Thirty-Two of the Kodachrome Image Series this week features cars out in the snow. The lead image contains one of the Ford Motor Company's most significant mistakes – an automobile the buying public did not want, that was built at the wrong time, which suffered from reliability problems. Tell us all about this red and white two-door hardtop.
As is the usual practice in this series, we ask our readers to tell us the year, make, and model of all of these vehicles along with anything else of interest in the photos. You can look back on all the earlier parts of this series here. The photos are via This Was Americar.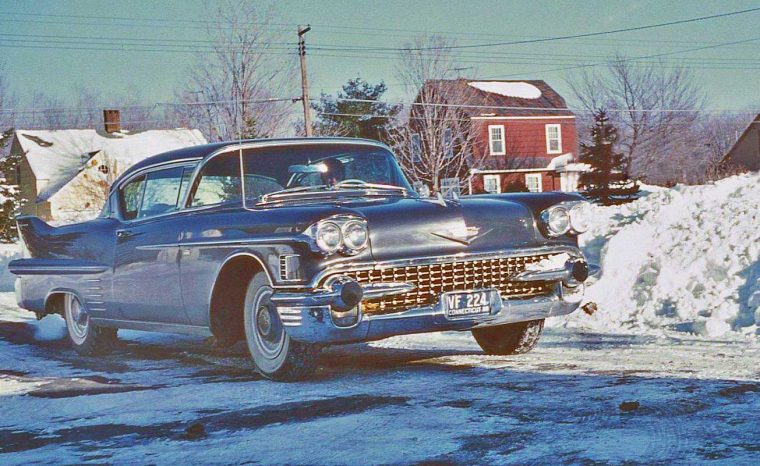 This 1950s Cadillac Coupe appears to be equipped to handle the snow and harsh weather that a Connecticut winter can dish out.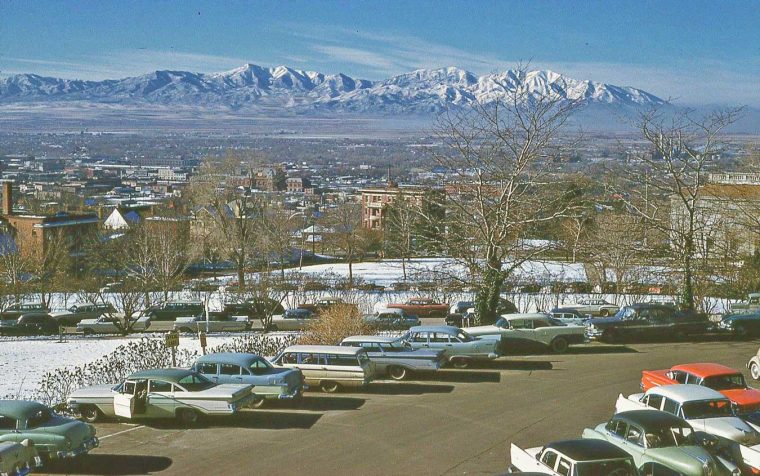 This circa-1960 parking lot scene apparently was taken at a government facility of some sort out west.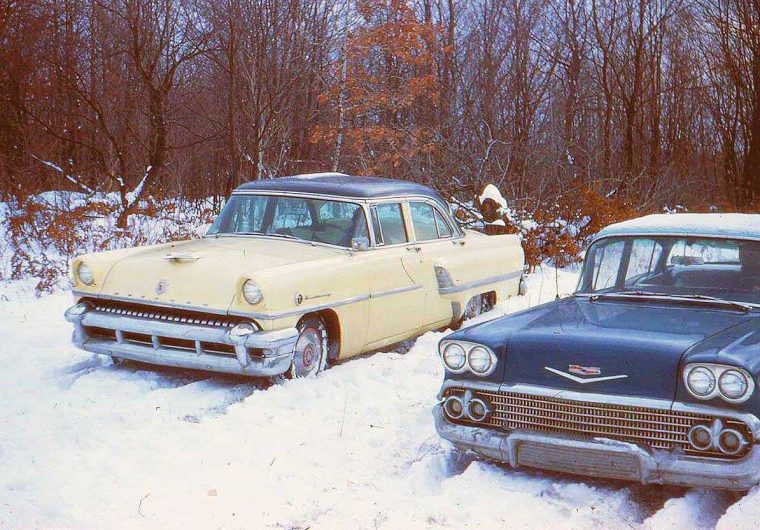 And finally, it appears that a race between a Mercury and a Chevrolet is staged and ready to start.