Number One-Hundred and Thirty-Three of the Kodachrome Image Series begins this week with an early-1960s photo of motorists filling up on what appears to be opening day of a Humble gasoline station. All of the signs of a filling station grand opening are in place: fresh paint, colorful banners, a table for giveaway trinkets in front of the office window and a tanker the local Humble distributor sent over for the day.
As is the usual practice in this series, we ask our readers to tell us the year, make, and model of all of these vehicles along with anything else of interest in the photos. You can look back on all the earlier parts of this series here. The images are via This Was Americar.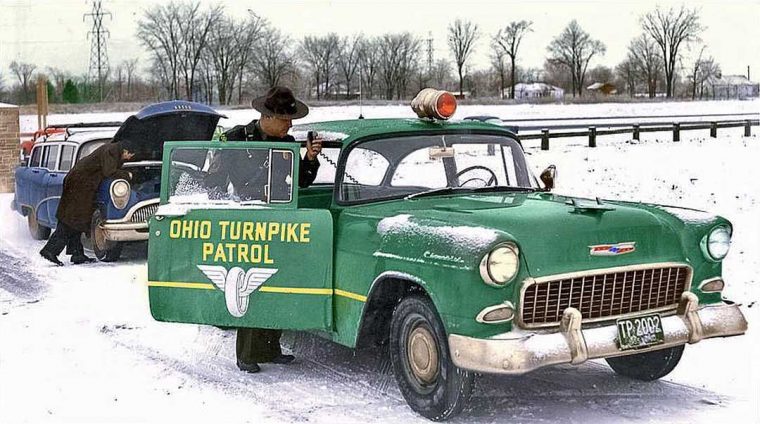 This looks like a posed photo of an Ohio Turnpike Patrol officer helping a motorist. The State of Ohio certainly did not splurge at all on patrol cars, check out the skinny tires on the front of this Chevrolet.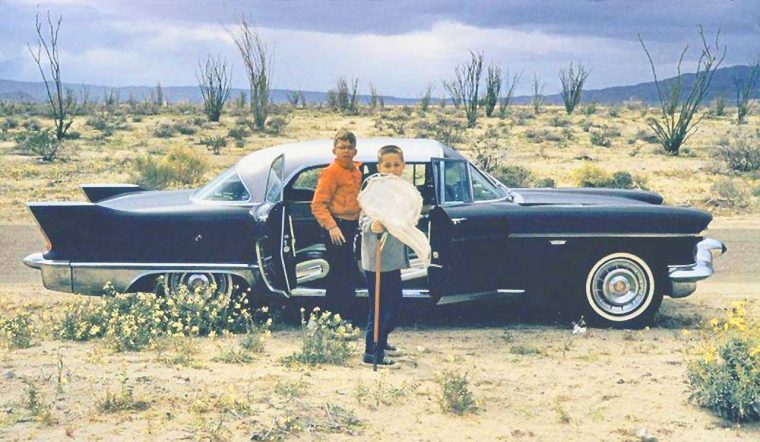 Mother aways sends the chauffeur with this Caddy when we go butterfly hunting, not the Rolls.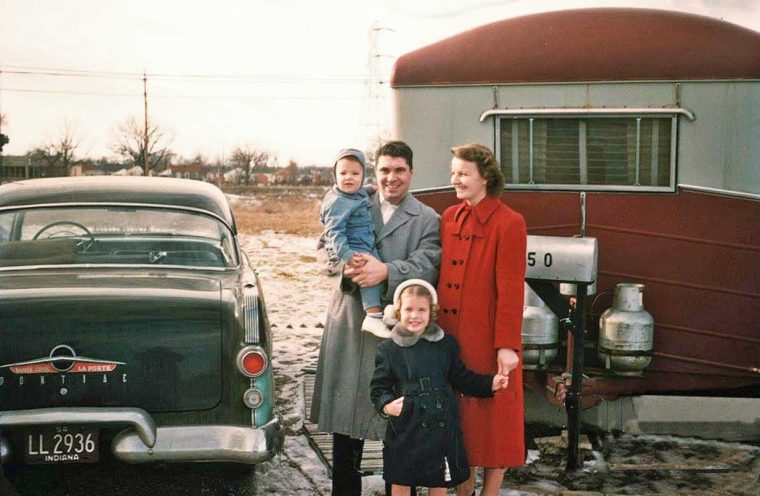 Could this be a "Home Sweet Home" photo for a Christmas card?