The lot at Chargin's Automart located at 16th Street and 1531 K Street in Sacramento, California, is packed with cars for sale in this circa-1949 image. To gain more attention from motorists passing by and to raise more income out of the used car lot Chargin's had a billboard at the far side of the property advertising Lyons Root Beer, which had its headquarters in San Francisco.
The front row of Chargin's is filled with late model used cars ending with its pre-war Ford pickup parked on an angle on K Street to gain attention. The older cars offered on the lot at the time dated back to about the mid-1930s.
Tell us what you find of interest in this photo courtesy of the Sacramento Public Library.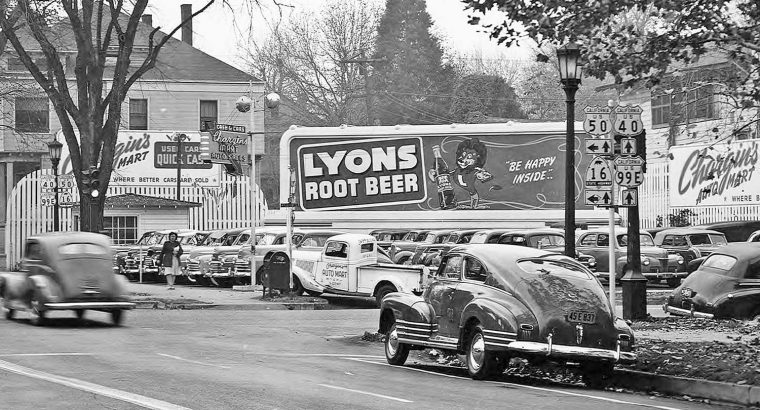 Enlargeable views of Chargin's above and the traffic passing by on 16th Street below.