Number One-Hundred and Thirty-Four of the Kodachrome Image Series begins this week with a late-1950s photo of four cars and a man clearing snow off of a Ford. The unusually narrow and tall houses in the background and another clue in the image are the keys to identifying the location.
As is the usual practice in this series, we ask our readers to tell us the year, make, and model of all of these vehicles along with anything else of interest in the photos. You can look back on all the earlier parts of this series here. The images are via This Was Americar.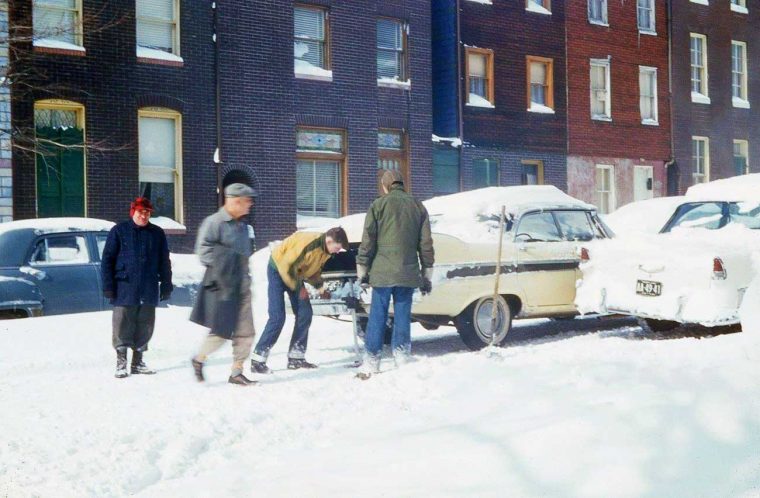 Preparing for a winter trip was more involved in the 1950s, the men behind the sedan are getting ready to install a set of snow chains.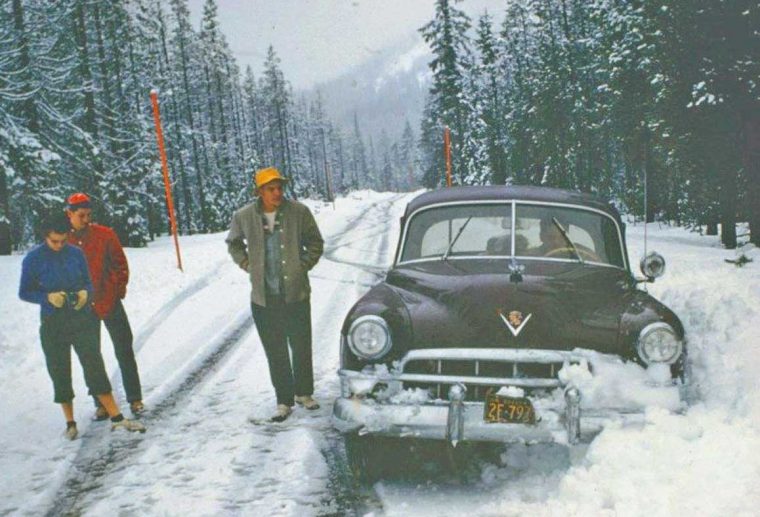 Check out the winding tracks on the road behind this Cadillac stuck in a snow bank.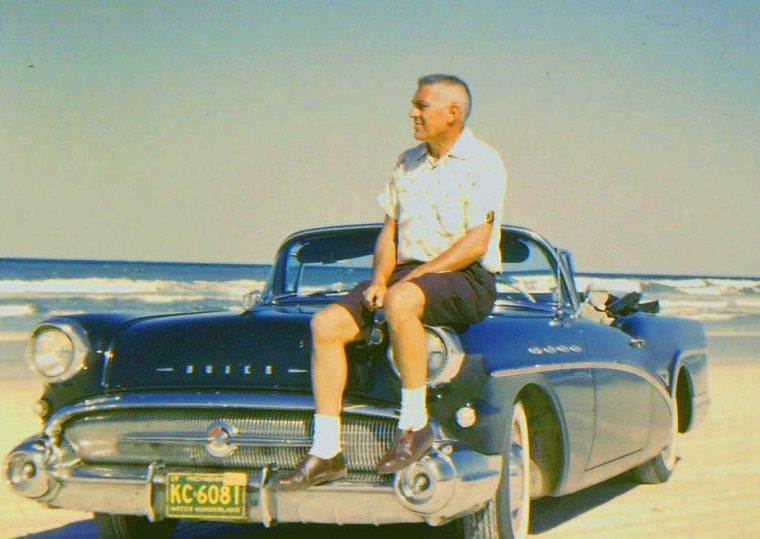 This man was the wisest of all, he hopped in the Buick and drove to Florida escaping all the cold and snow back home.