Number One-Hundred and Thirty-Five of the Kodachrome Image Series begins this week with a late-1950s photo of an older woman wearing cats eye glasses and a hairnet being driven down the road in the lap of luxury. This week readers need to date and identify the model and date this automobile from the inside out.
As is the usual practice in this series, we ask our readers to tell us the year, make, and model of all of these vehicles along with anything else of interest in the photos. You can look back on all the earlier parts of this series here. The images are via This Was Americar.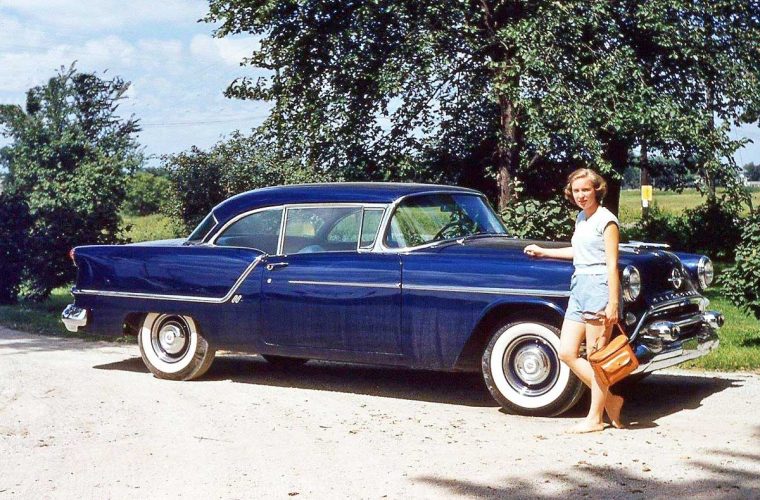 This car and the models that preceded it initiated the 1950s horsepower race by automakers.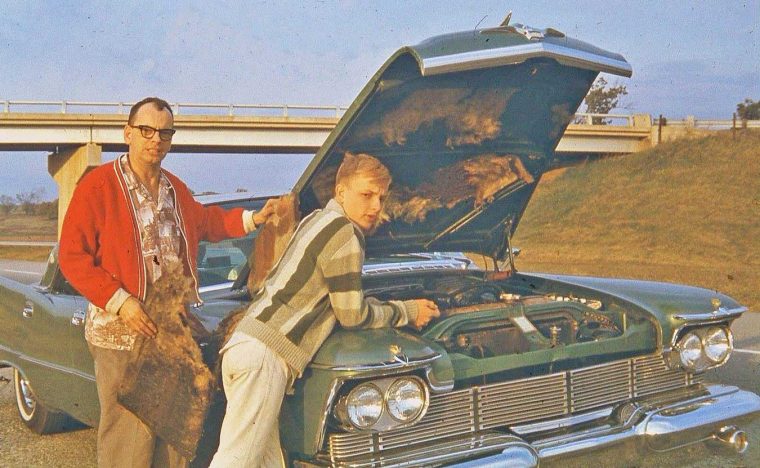 Tell us what you believe destroyed the under hood sound deadening on this Chrysler.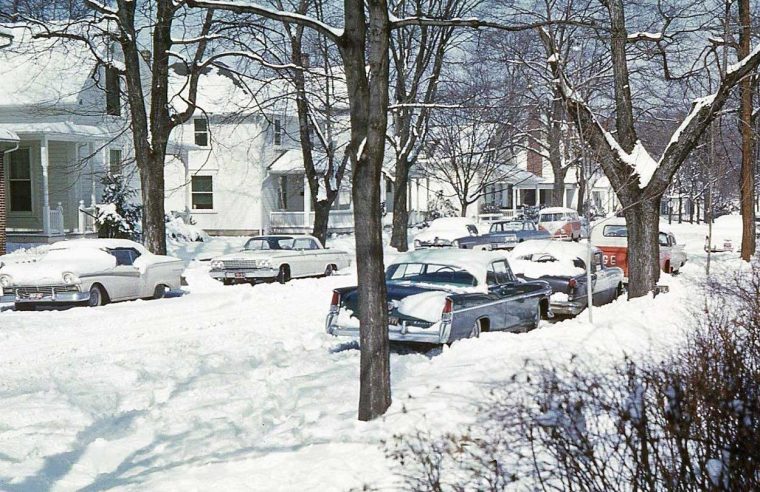 The morning after an early-1960s snow fall is a scene that looks all to familiar here in the northeast this winter, that and continued sub-zero overnight temperatures followed by brutally cold days.