Number One-Hundred and Thirty-Six of the Kodachrome Image Series begins this week with a photo of an attractive postwar Ford station wagon. The publicity photo taken for the Ford Motor Company is one of several showing the wood trimmed car at an airport used for promoting this model.
As is the usual practice in this series, we ask our readers to tell us the year, make, and model of all of these vehicles along with anything else of interest in the photos. You can look back at all the earlier parts of this series here. The images are via This Was Americar.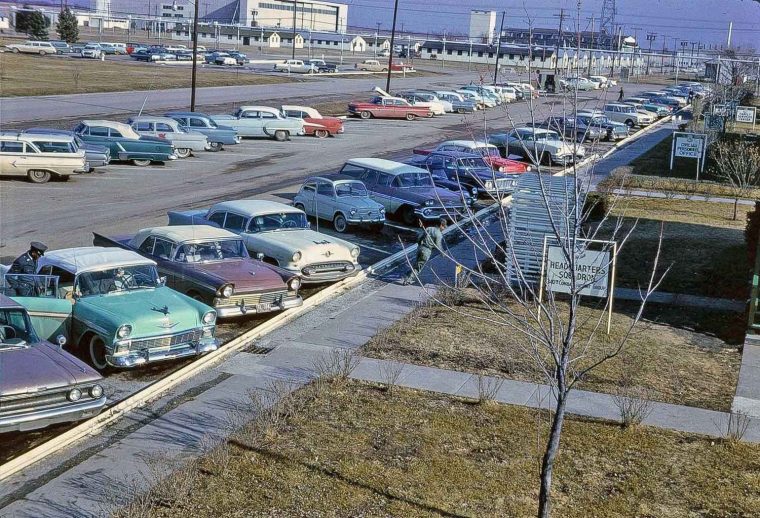 Early-1960s view of a parking lot at the 340th Combat Squadron Headquarters.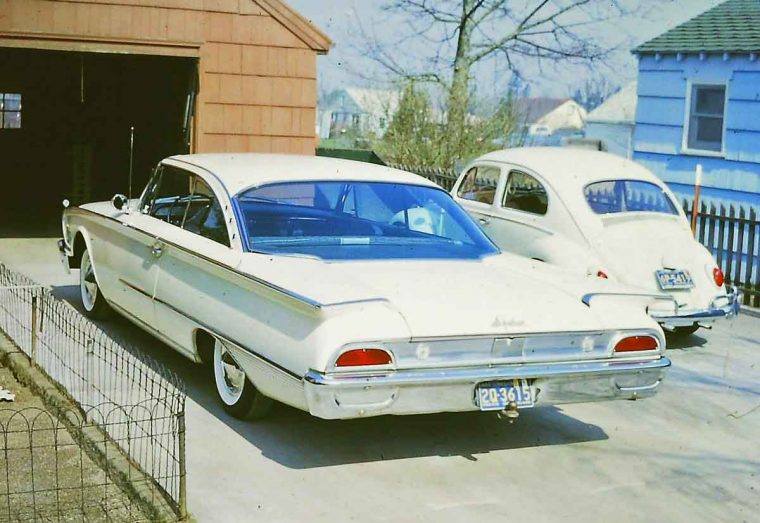 The Ford hardtop and a VW juxtaposed together makes for an interesting view of big and little.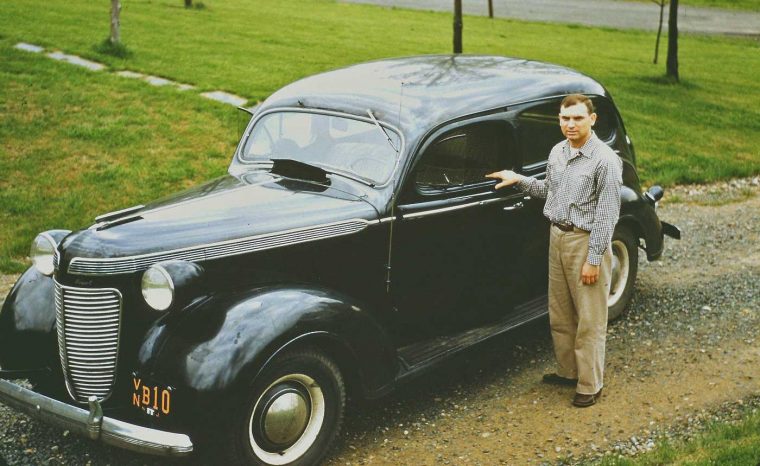 And finally, it has been said that people can look like their dogs, but can a person look like their car?