We are experiencing an old-fashioned winter here in Vermont, and after a recent January thaw another cold snap has moved in right behind it and is the perfect time for a wintertime image. The Old Motor is published in Brattleboro, Vermont, and this photo courtesy of the Brattleboro Historical Society contains a 1911 Model "T" Ford "Torpedo," and its occupants and four skaters are enjoying a pleasant day on the Connecticut River. The town is located on the left-side the image behind the railroad tracks, and Hinsdale, New Hampshire, on the right.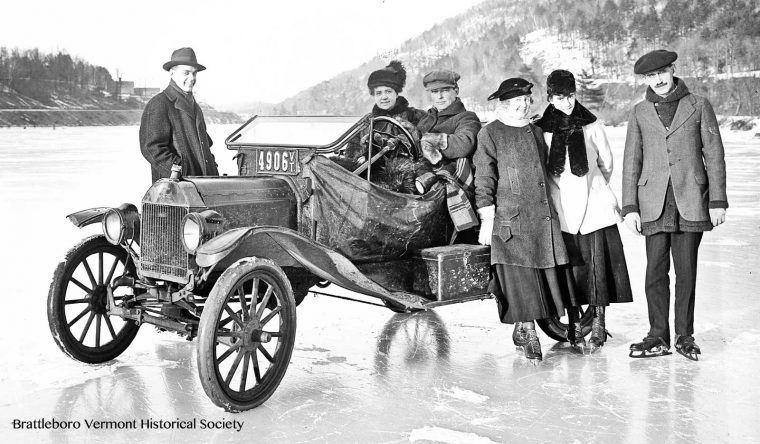 The stamped and painted license plate dates the photo to the mid-teens or possibly the twenties. The "Torpedo" has led a hard life, and the front end sheet metal and the radiator have been the victims of at least one accident. The doors and the sides of the cowl have been removed and replaced with canvas. The photograph below via the Model T Ford Club of America shows a "Torpedo" complete with the body side panels and doors.
Tell us what you find of interest in this set of photographs.