Number One-Hundred and Thirty-Seven of the Kodachrome Image Series begins this week with a photo of a woman in a 1950s Chevrolet Corvette. She is wearing a headscarf as was commonly used by women to protect their hairdo in an open car up until the late-1900s. The frilly faux hood louvers on this model were featured for only one year. Note the chromed-reversed wheels.
As is the usual practice in this series, we ask our readers to tell us the year, make, and model of all of these vehicles along with anything else of interest in the photos. You can look back at all the earlier parts of this series here. The images are via This Was Americar.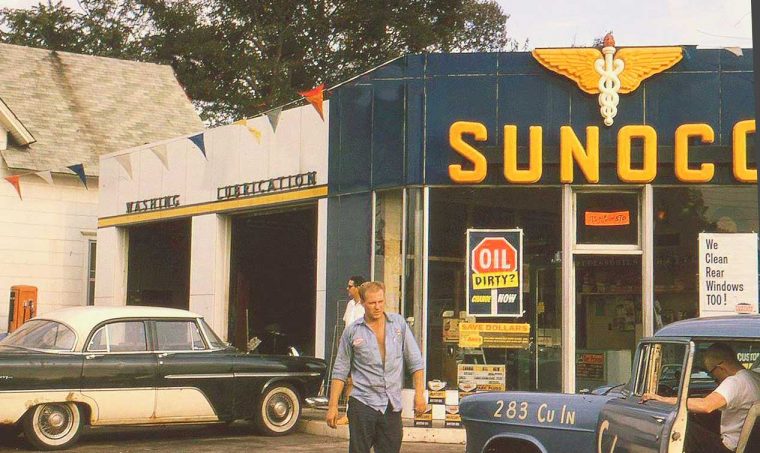 These Sunoco service station workers appear to be more interested in shop C/Gas Chevrolet drag car than the rusty Plymouth in the background.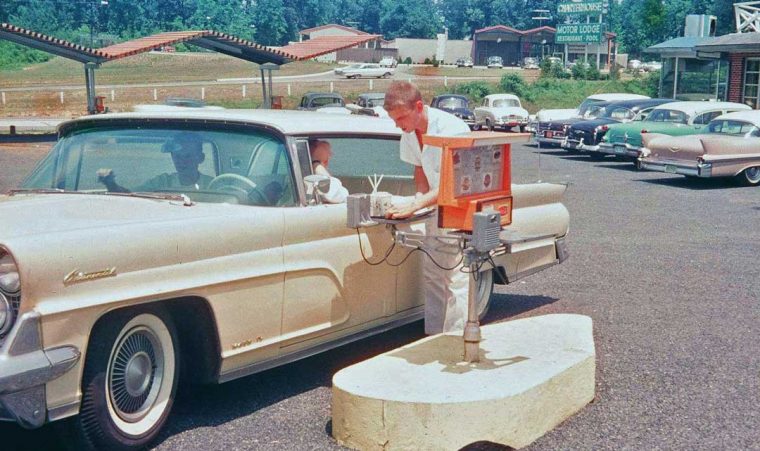 What restaurant chain used these drive in islands with speakers and covered drive ups?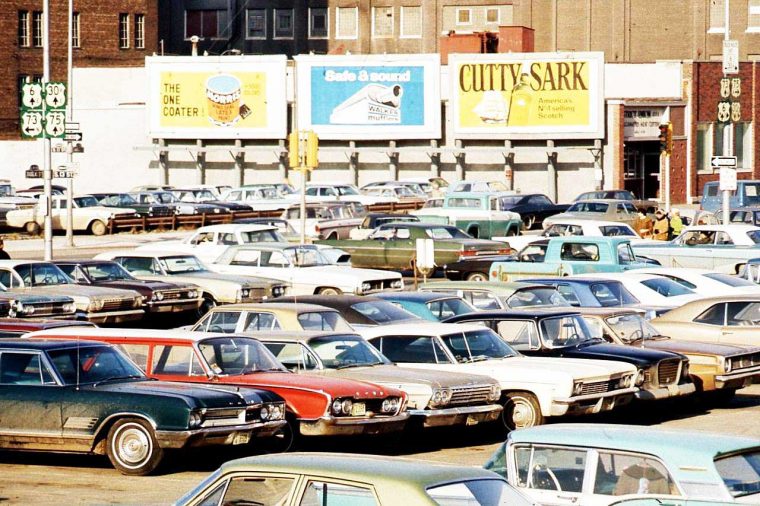 Hopefully our readers will be able to tell us the town or city where this parking lot was located.