After a long slumber the "hero car" one of two Steve McQueen's "Bullitt" Mustangs modified by famed road racer Max Balchowsky for the king of cool, Steve McQueen to drive in the 1968 classic hit movie "Bullitt" is alive and well again.
After the movie, Warner Brothers the creator of the film had the '68 Mustang GT powered by a 390 c.i. V-8 and a 4-speed transmission patched up for road use. The right door and quarter panel damaged in the filming was quickly repaired, and the car was used by one of the film maker's executives for commuting to work.
In 1971 Warner Brothers sold the car to Frank Marranca a detective in New Jersey with documentation from Ford that the Mustang was one of the two cars used in the film; the other one the stunt car was used in the jump scenes. Later in October of 1974 Marranca placed a classified ad in "Road & Track" and sold the "Bullitt" car to Robert Kiernan of Madison, New Jersey, for $6000.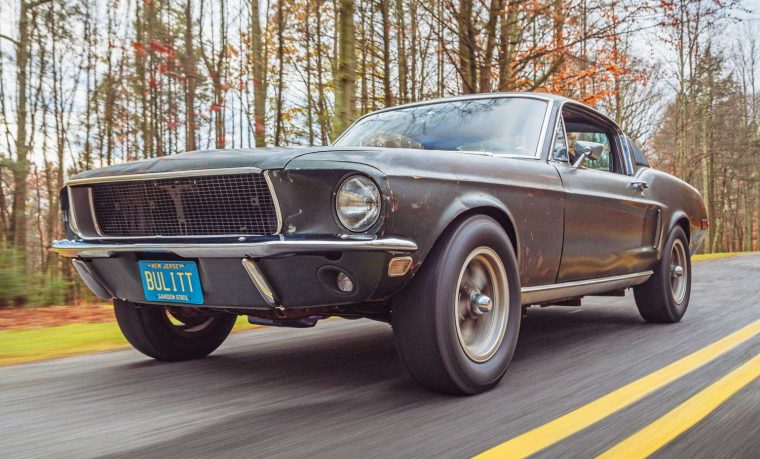 After Kiernan got a company car, his wife, a teacher used the "Bullitt" car for traveling to work and for ferrying around the couple's children. Later in 1977 McQueen tracked his old car down and sent him two letters, one of which has survived and tried to buy the car from Kiernan who turned him down.
At about the 60,000-mile mark, the clutch went out, and despite best intentions, the car began a long slumber and moved around the country with the family. About 17 years ago, Kiernan, now retired and living on a horse farm in Tennessee and his son Sean began working on the car to rebuild the engine and replace the clutch. Unfortunately, the project was not finished as he became ill with Parkinson's disease and died in 2014.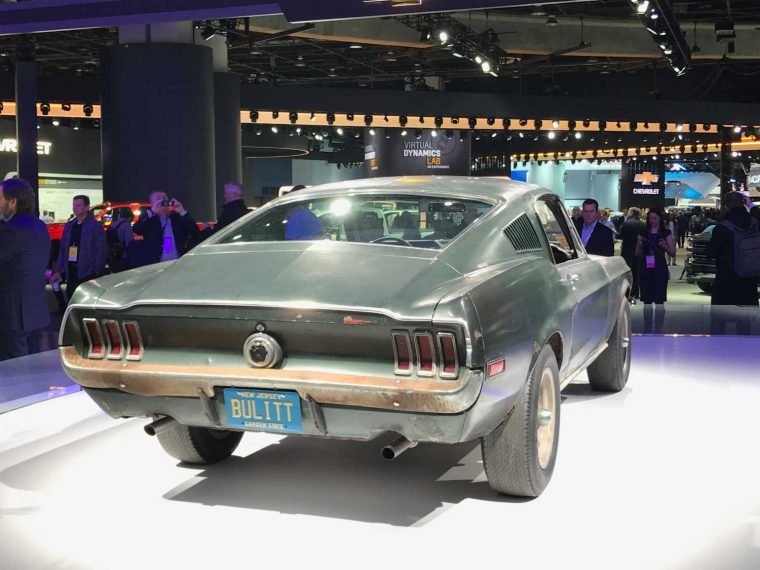 Sean Kiernan continued on with his father's mission to return the car to running condition and share the car once again with the public. He and his father had talked before he died about having Ford involved with the car's reappearance. First, he had the car examined by Kevin Marti, a noted Mustang authority and he confirmed that it was in fact the real thing with the original VIN number and plate.
Kiernan then contacted Ford which also vetted the car and a plan was put in place by the automaker and Kiernan to reintroduce the original "Bullitt" to the public at the 2018 Detroit Auto Show held this past week along with the third special edition 2019 "Bullitt" Mustang.
The new car was introduced by Steve McQueen's granddaughter, Molly McQueen, and following that Sean Kiernan was finally able to fulfill his father's long-time wish and drove the unrestored "Bullitt" movie car out on to Ford's stage where it was the center of everyone's attention.
All photos are courtesy of the Ford Motor Company.