Updated – One look at this unique photo is all it took to know that this sedan buried under five or six feet of snow would be the perfect basis for a mystery car quiz. As the title for this post states, this automobile was produced in the US which at least narrows down your quest to both identify the automaker that built this car, and for how many years this model was marketed.
To give all regular readers an equal chance, you have until noontime on Thursday when this post will be updated, and at that time, the names of who was able to correctly identify the maker of this car will be announced. In the meantime happy hunting.
Update – Amazingly thirty-two readers were able to identify the Mystery Car as a Willys. The experts were able to narrow it down to a 1937 Willys sedan. The most definitive answer was posted by Jon Lee:
"I think this is a 1937 Willys sedan. What looks, at first glance, to be the gas filler is the left tail light. This upright style was used for a couple of years. In 1938 the drip rail came almost to the corner of the deck lid and this car does not have that feature. The bumper guard that is partially visible curls over at the top, another Willys feature for several years. The license plate moved to the center of the deck lid in '39."
A number of readers correctly identified it as the Model 37. Read the comments to learn more about about the Willys 37.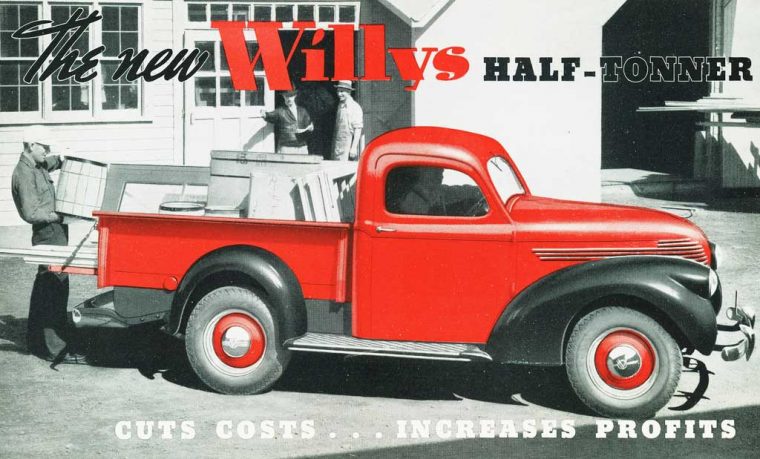 The photo above courtesy of Alden Jewell is of the pickup truck version of the Willys and shows the front end sheet metal used only on the 1937 and '38 cars and trucks.