Number One-Hundred and Thirty-Eight of the Kodachrome Image Series begins this week with a photo of what appears to be two salesmen from a used car dealership posing for a promotional photo with two automobiles. The first car, a late-1940s Hudson has a "Shearer Motor Club" sticker on the front bumper. Behind it is a bathtub Nash, tell us what you know about the two cars.
As is the usual practice in this series, we ask our readers to tell us the year, make, and model of all of these vehicles along with anything else of interest in the photos. You can look back at all the earlier parts of this series here. The images are via This Was Americar.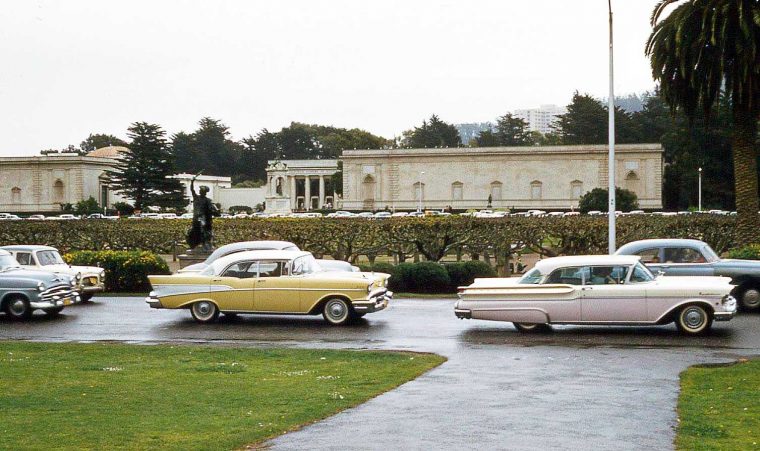 A late-1950s street scene in California in front of a pair of impressive-looking buildings.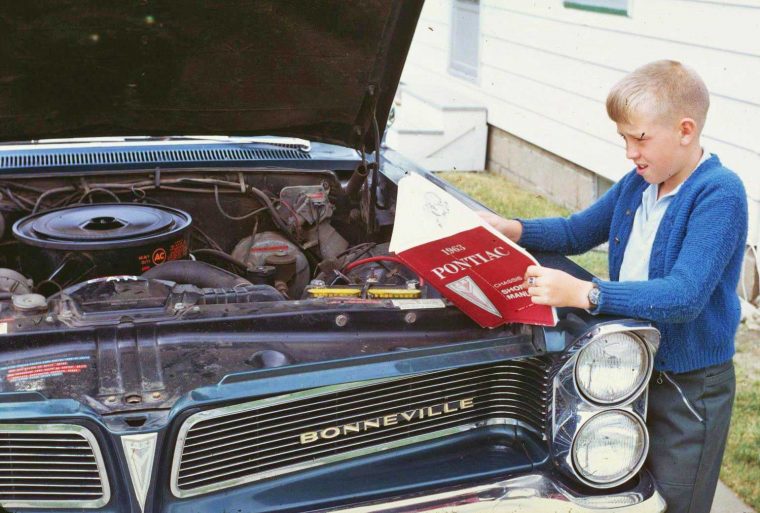 Junior is learning all about this Pontiac, and looks like dad got a little out of control with his Dymo Tape writer under the hood beforehand.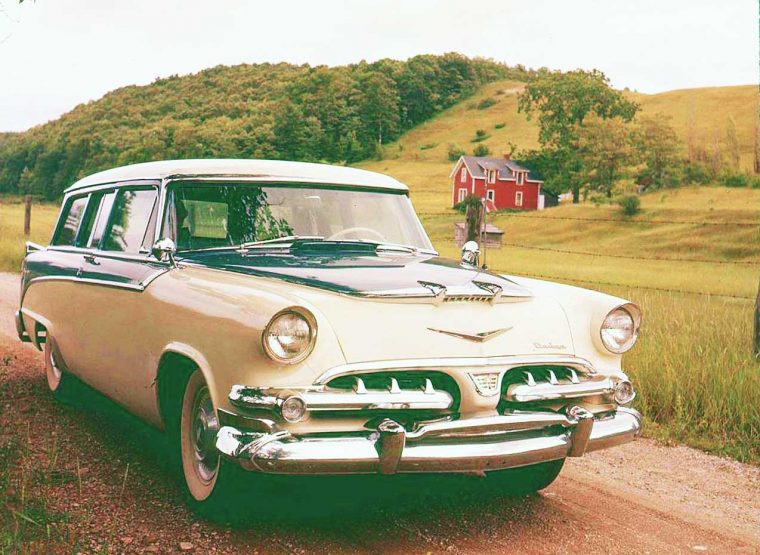 A well optioned two door 1950s Dodge station wagon with two-toned paint work.