It is a rare occasion to be able to view photos during the construction of the coachwork for a speed car in the mid-teens. In this instance, a cowl that looks much like that used on an early Lozier Briarcliff was fabricated and fits between what appears to be the original hood and a front seat from a roadster or touring car mounted on a riser.
Outback, an oversized gasoline and oil tank, are positioned on wooden or metal brackets, followed by a single spare tire mounted on an angle. All of these details can be viewed in the enlargeable photos below.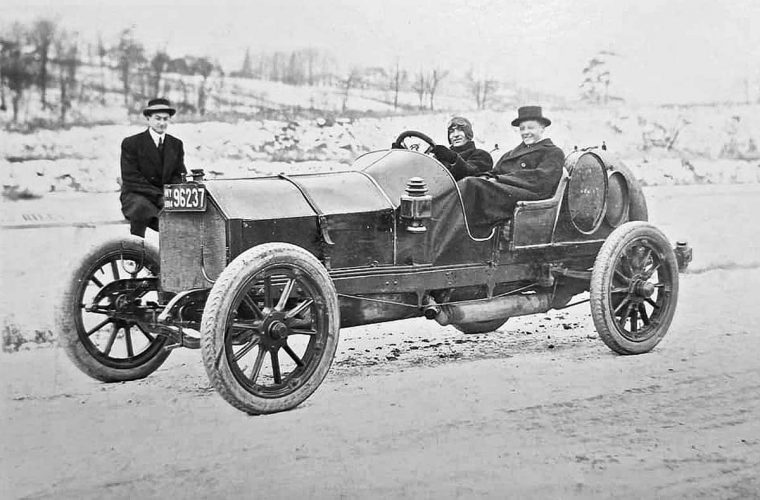 Below is an image of the machine the following summer after the fenders, splash aprons, and running boards were constructed and it was painted. The before picture above contains enough details of the radiator, hood, wheels, and chassis that will be helpful to identify which automaker constructed this machine. Hopefully, someone with access to New York State DMV records might be able to ID this machine and its owner?
Tell us what you find of interest in this set of photographs courtesy of Stacey Smith posted on the HCCA Facebook page.