We have not checked in with photo restorer Patty Allison of Imbued With Hues of Portland Maine, since June of 2017 so today is a good time to catch up on her recent work. In addition to restoring vintage photos, Patty is one of the leading artists in the country, practicing digital colorization.
Allison spends a considerable amount of time on each image she chooses to colorize by researching a vehicle's original color combinations where possible, and then uses the right hues during the process. Her work results in photos that come to life and give us a colorful look back into the past.
The circa late-1950s to early-1960s lead photo contains a view of a McDonald's restaurant and a number of young patrons. Left-to-right are a 1950s Oldsmobile sedan, a 1957 to '58 Dodge two-door hardtop, and a late-1940's to early-'50 Dodge. Note the unpaved parking lot.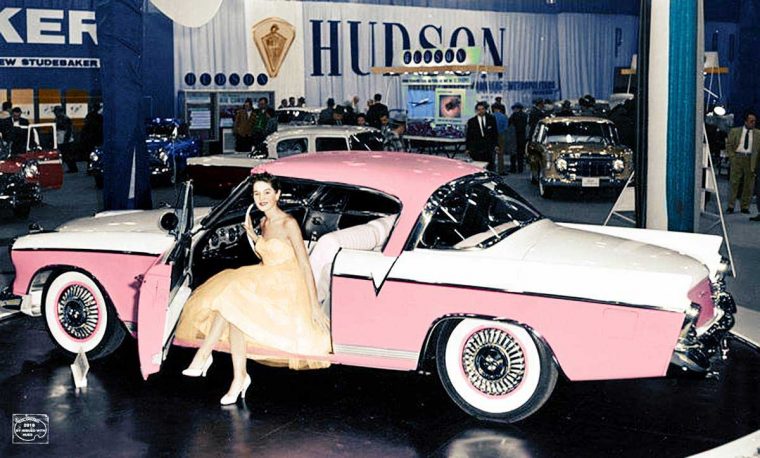 Pastel colors were in vogue in the 1950s like this pink and white this 1956 Studebaker Hawk.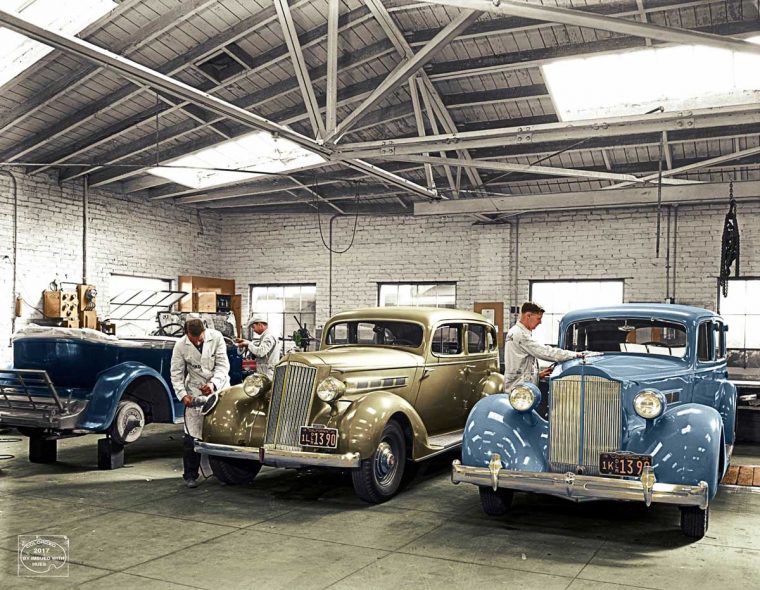 A verity Packards including a new 1936 model in a dealers service department in California.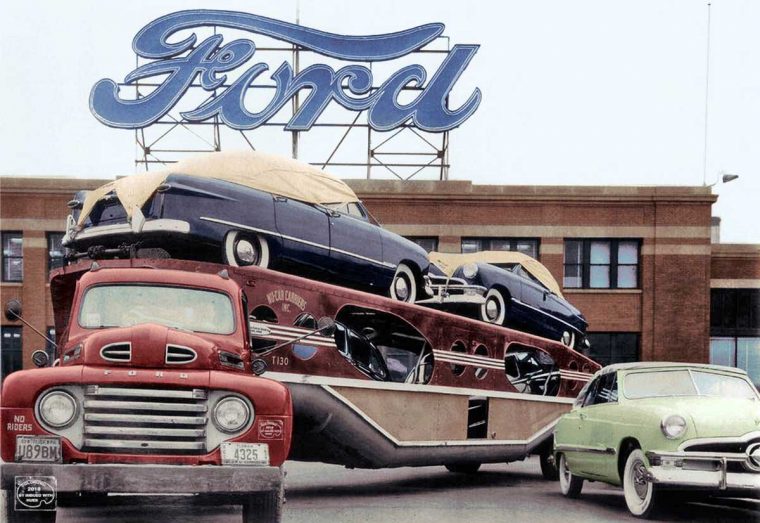 And finally a truck load of 1950 Fords ready to leave an assembly plant.