Today's images are a random assortment of interesting photos from the "Lone Star" State. The lead photograph was taken in Kilgore, Texas, in 1958, and it appears, the two women behind the car are adding some gasoline after the mid-1950s Cadillac had run out of it. The situation is kind of ironic with all of the oil wells in the background and the fact that money to buy the car probably came from oil.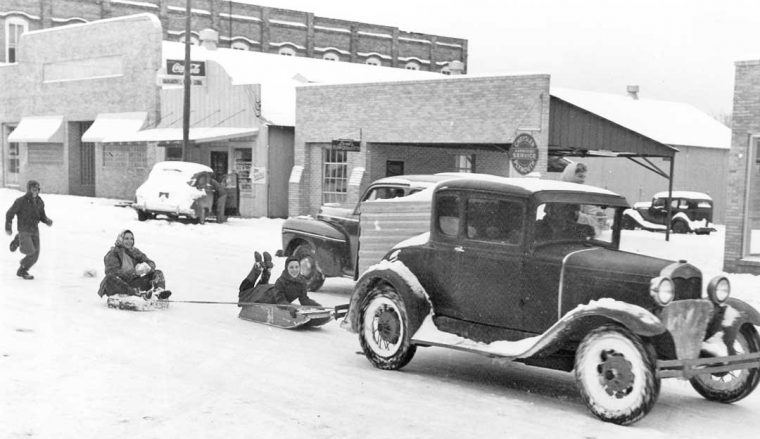 This photo courtesy of the Kirbyville Texas Public Library shows a family having some winter fun with two girls, one on a sled, and the other on an old tire being pulled by a 1930 to '31 Model "A" Ford coupe. If it is, in fact, a family, it appears dad is behind the wheel and mom is standing on the left-hand running board. 
Note that the Ford has been converted into a truck with a large covered box inserted in the rear of the body where the trunk or rumble seat normally be. Try doing this today, and you will probably end up in jail and court charged with child endangerment.
And finally, the photograph below dated as having being taken in 1927 shows a street scene taken from above a thoroughfare in the center of downtown Hoston, Texas.