Number One-Hundred and Forty of the Kodachrome Image Series begins this week with a photo of a mildly customized mid-sixties Corvette. It appears that this car may have been repainted in candy apple red and the owner turned up the bling factor quite a bit by adding a set of chrome-plated wheels and chromed or polished stainless panels covering the faux side vents.
As is the usual practice in this series, we ask our readers to tell us the year, make, and model of all of these vehicles along with anything else of interest in the photos. You can look back at all the earlier parts of this series here. The images are via This Was Americar.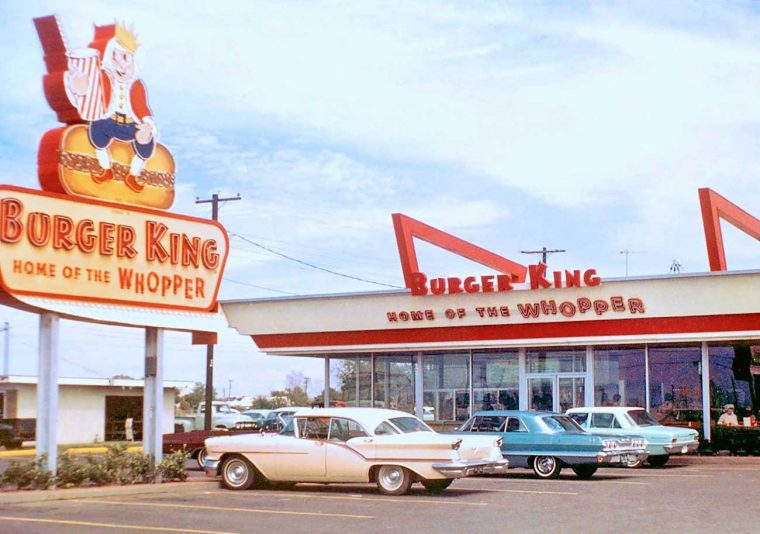 A McDonald's restaurant was featured earlier in the week so today its time for the competition, Burger King.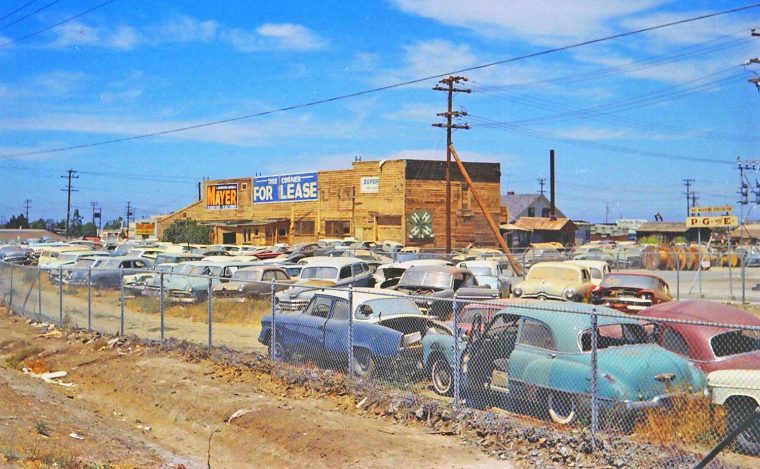 A salvage yard in California containing vehicles dating from the 1930s to the late-1950s or possibly the early 1960s. Note the red station wagon equipped with quad headlamps.