Number One-Hundred and Forty-One of the Kodachrome Car Images Series begins this week with two men posing for a photo at the Bonneville Salt Flats with a convertible produced by the Chrysler Corporation. The car is carrying a heavy load, and the man on the right is wearing pants that appear to be oil and grease stained. Could they be part of a racing team leaving at the end of Speed Week?
As is the usual practice in this series, we ask our readers to tell us the year, make, and model of all of these vehicles along with anything else of interest in the photos. You can look back at all the earlier parts of this series here. The images are via This Was Americar.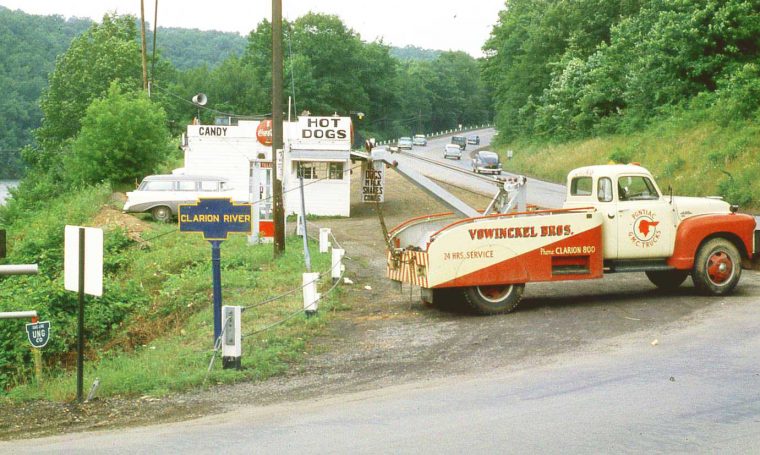 This scene was photographed in the northeast; tell us what you think the tow truck is hooked to, where was the Pontiac-GMC dealer located, and what else you see in this scene?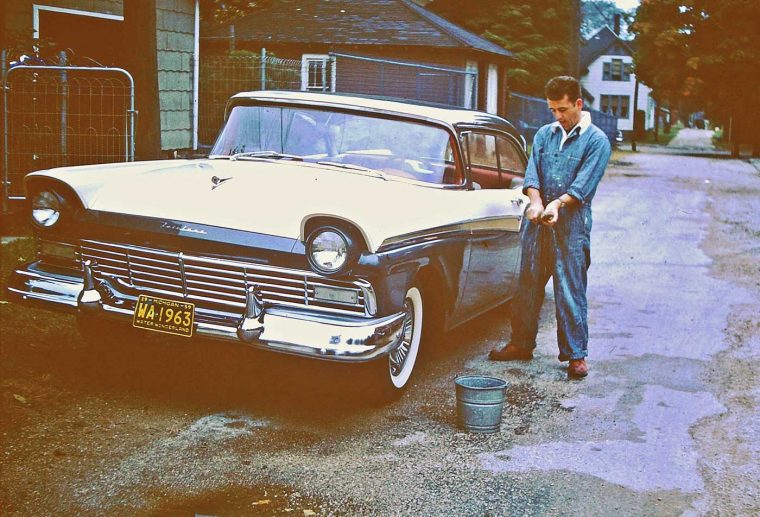 This man evidently took great care with the appearance of his car, tell us more about it.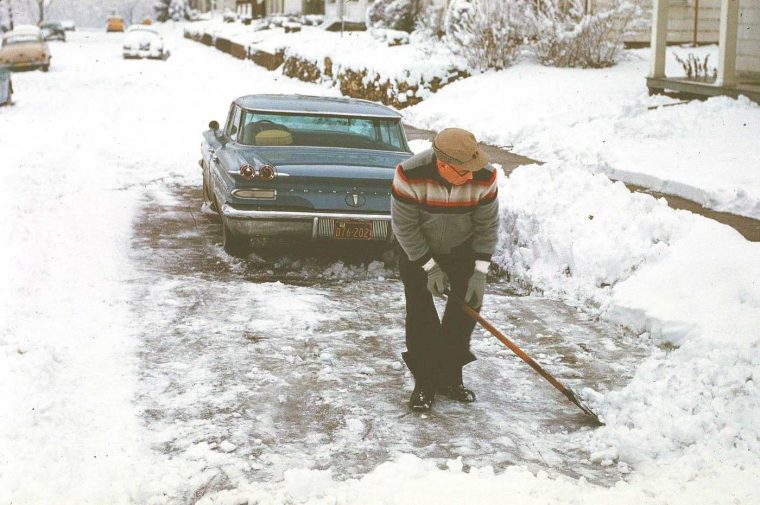 The street was not even plowed yet, but this neatnik already had the parking spaces in front of his house cleared and scraped down to bare pavement.