Number One-Hundred and Forty-Two of the Kodachrome Car Images Series begins this week with a photo of a bright red 1960s Chevrolet Corvette. The scene shot in front of a garage apparently is in a residential subdivision in Ohio, and the two-seater appears to be close to new. Tell us all you know about this sports car including the brand name of the white wall tires.
As is the usual practice in this series, we ask our readers to tell us the year, make, and model of all of these vehicles along with anything else of interest in the photos. You can look back at all the earlier parts of this series here. The images are via This Was Americar.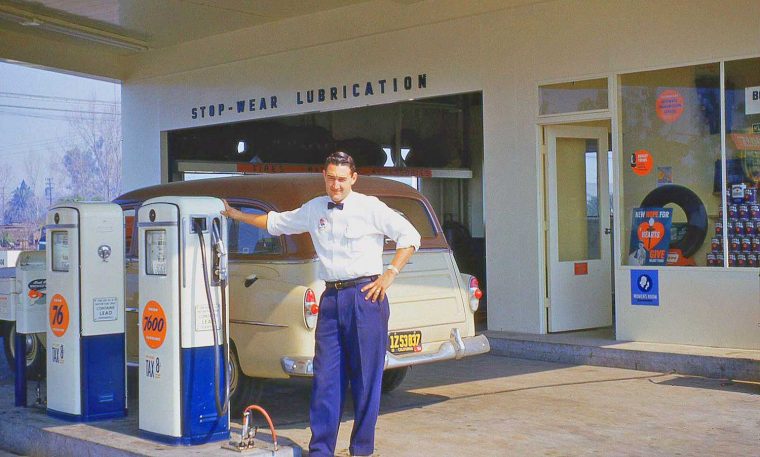 An excellent close-up 1950s view of a new Union 76 filling station.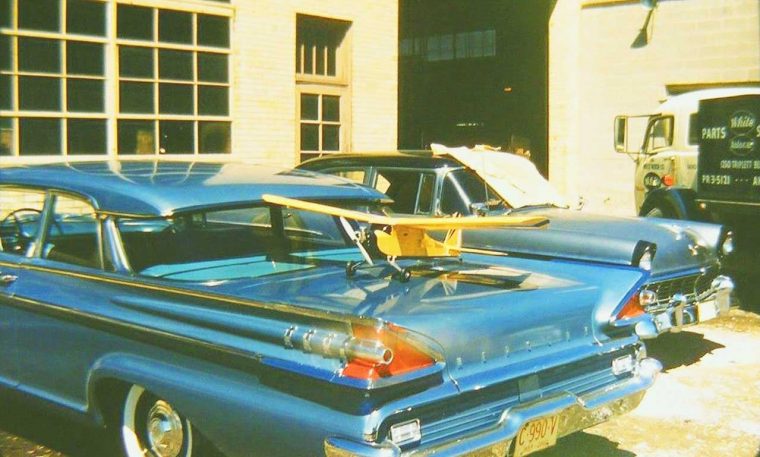 An interesting line-up here, tell us all about the four vehicles in this photograph.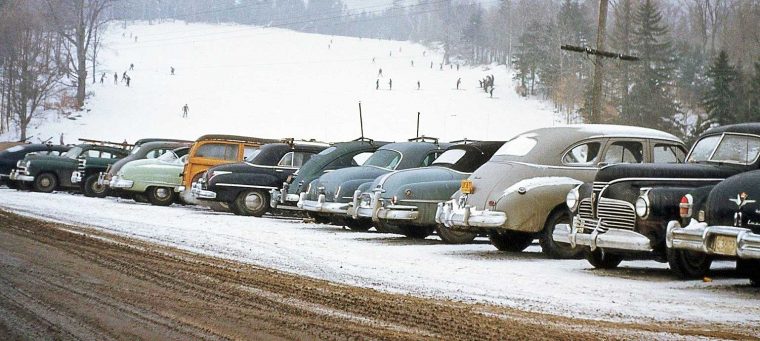 A familiar site here in Vermont, out of staters enjoying skiing, a popular winters sport.