The image above taken on November 29, 1956, by a "Detroit News" staff photographer is a view of Fort Street in Southgate, Michigan, looking northeast towards the "Motor City." Heading south on the thoroughfare is an interesting assortment of 1950s automobiles and a cab-over van. Thanks to the help of reader Jack Geerlings we know that the first four buildings on the left in the photo have all survived and are used by different merchants today.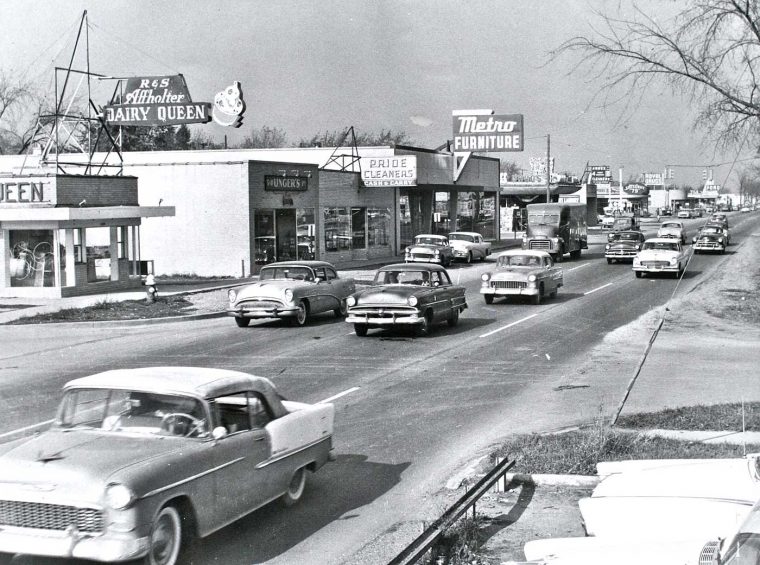 Below is an image of Woodward Avenue traffic shot in the late-fifties about eight miles northwest of Detroit in Pleasant Ridge, Michigan. The picture was taken from the median across from Maywood Avenue looking toward the intersection of Woodward and I-696; the city of Royal Oak is a few miles northwest of this location. Many of the buildings in the photo still exist although some have been extensively modified, here is a view of the scene today.
Tell us what you find of interest in these newspaper press photographs from The Old Motor archives.