Number One-Hundred and Forty-Three of the Kodachrome Car Images Series begins this week with an photo of a marina and parking lot located in an unknown area on the coast of California in the late-1950s. The majority of the vehicles are domestic 1950s cars, but there are a number of imported automobiles in the mix including a rare one that appears be pre-war.
As is the usual practice in this series, we ask our readers to tell us the year, make, and model of all of these vehicles along with anything else of interest in the photos. You can look back at all the earlier parts of this series here. The images are via This Was Americar.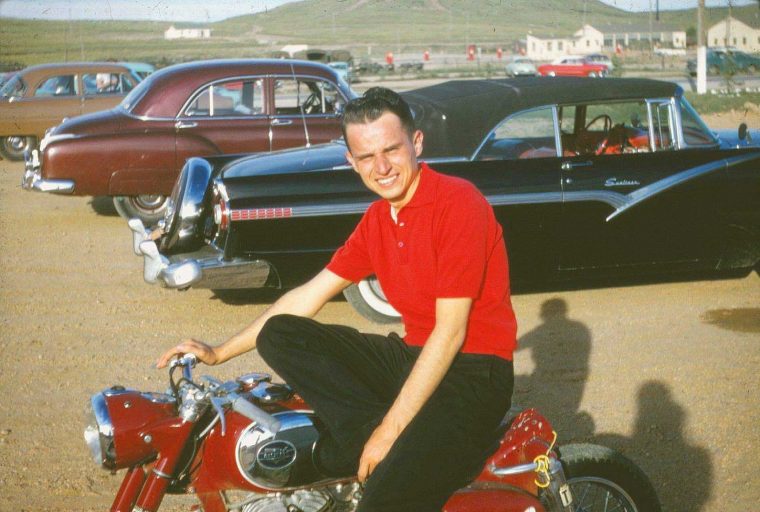 Racing around on the military base in the background may explain why this cycle lost a part of its rear fender and seat. Check out the bumper on the continental kit in the background.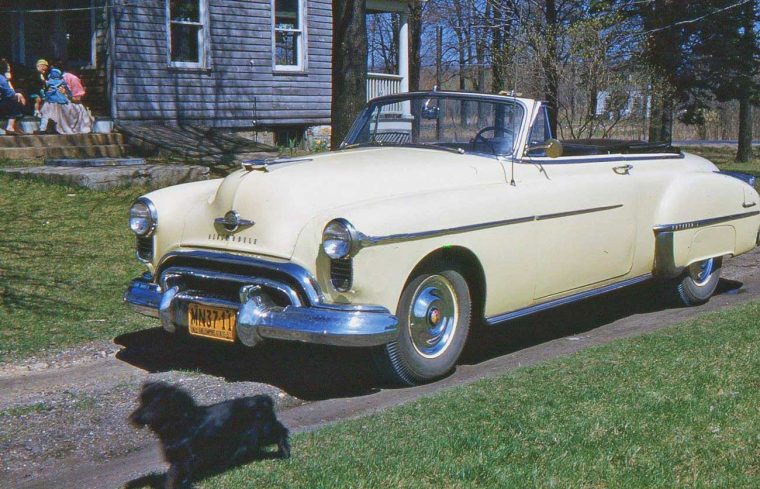 A springtime outing in an attractive Oldsmobile convertible to show off the newborn baby.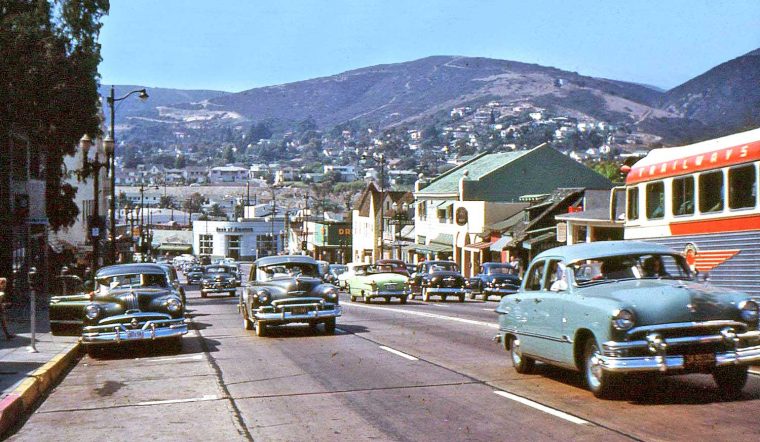 Who can identify the location of this California scene photographed in the early-1950s?